Briefing December 2016: Legal IT Landscapes 2017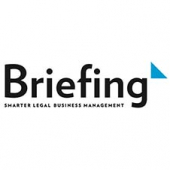 When will your firm have significantly more people than desks for them to sit at each day? When will you be able to move business-critical systems comfortably to the cloud? Can you report on key business data in real time? Do you have the tools to price client work both transparently and profitably? Will artificial intelligence transform your business strategy – and when? In this year's 28-page Legal IT Landscapes research report, Briefing takes an even deeper dive into these and many other topics that have defined the last two years in legal technology. Thanks to our sponsors: Athenian IT, Prosperoware, Board and Software Cloud.
Areas include:
Spending on IT
Tools for pricing and profitability
Business intelligence reporting
Client influence on security and document management
Preparedness for the General Data Protection Regulation
Cloud migration
Mobile/agile working and hotdesking
Unified communications – videoconferencing and presence
Artificial intelligence.