Briefing on: Legal IT in 2015
Tools of the trade
Technology can help law firms deliver a strategy of competitive differentiation - and as another year draws to a close we take a parting snapshot of how systems and market sentiment have evolved.
Download your copy above for FREE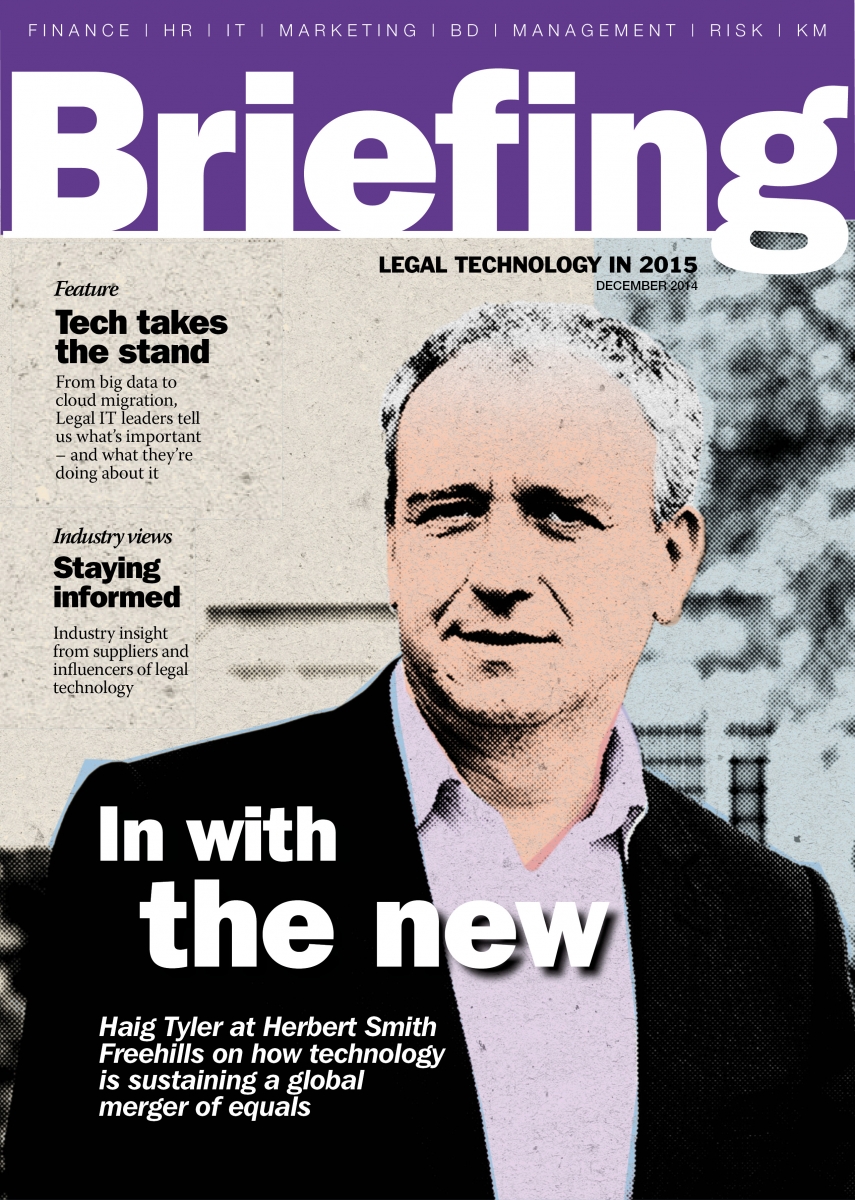 What's in this month's issue?
Interview: Formerly of Bupa, Haig Tyler, chief information officer at Herbert Smith Freehills, outlines top priorities on coming into his first law firm - including integrating information assets, complex operations and project teams following a major international merger.
Feature: IT leaders from DLA Piper, DWF, RPC, Keoghs, Farrer & Co and Kromann Reumert give their perspectives on the results of our Legal IT Landscapes in 2015 research.
Insight: Interviews, case studies and analysis on integration, automation and outsourcing, from our community of suppliers and service providers. Including an interview with Mike Walker, chief software architect at Thomson Reuters Elite.
Download your copy above for FREE
Sign up to receive Briefing every month
>> Missed an issue of Briefing? Download them now
Visit the Briefing home page where you can download all our back issues.
Download the Briefing media pack to find out how you can be involved in Briefing's future.
Any problems?
Having problems downloading Briefing? Email David or email Phoebe and we'll email you a copy instead.