Briefing February 2016: Space explorers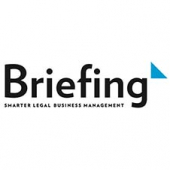 Space explorers

It's a pleasure to present your new Briefing. Appropriately, this issue is all about fresh beginnings in other ways, including a big interview with business leaders at CMS on how an office move was the impetus behind new, more flexible ways of working.
What's in this month's issue?
Interview: The operational leadership team at CMS on making the move to more agile use of office space and employees.
Also: Contributions from business and operational leaders at Hogan Lovells, DLA Piper, Clifford Chance, Seyfarth Shaw and Foot Anstey, among others, including guest opinion columns, book reviews and short interviews, as well as our new 'Brain Training' section, this month outlining the vale of the 'standup' meeting structure. We also recap Briefing Operational Leaders in Legal 2015 conference in November last year.
Insight: Interviews, case studies and analysis from the magazine's supplier community, including sponsor Arkadin on lessons in moving to unified communications from other industries.
Sign up to receive Briefing every month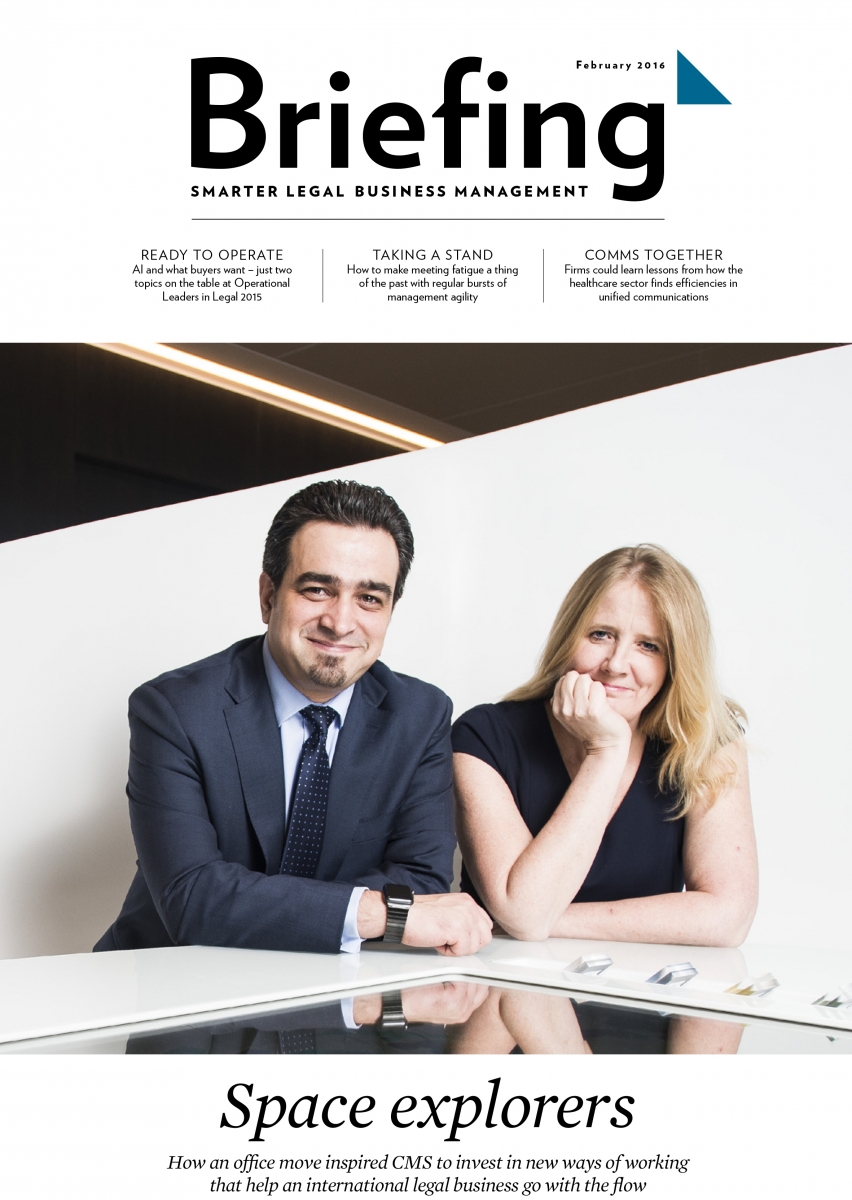 >> Missed an issue of Briefing? Download them now
Download the Briefing media pack to find out how you can be involved in Briefing's future.
Any problems?
Having problems downloading Briefing? Email David or Email Yasmin and we'll email you a copy instead.
In
our feature, we ask IT leaders at
BLP
,
DWF
,
Simmons
& Simmons
,
Irwin Mitchell
,
Birketts
and
TLT
how
IT is changing the way clients reach their legal services
In
our feature, we ask IT leaders at
BLP
,
DWF
,
Simmons
& Simmons
,
Irwin Mitchell
,
Birketts
and
TLT
how
IT is changing the way clients reach their legal services
In
our feature, we ask IT leaders at
BLP
,
DWF
,
Simmons
& Simmons
,
Irwin Mitchell
,
Birketts
and
TLT
how
IT is changing the way clients reach their legal services
In
our feature, we ask IT leaders at
BLP
,
DWF
,
Simmons
& Simmons
,
Irwin Mitchell
,
Birketts
and
TLT
how
IT is changing the way clients reach their legal services