The business of law is changing according to HighQ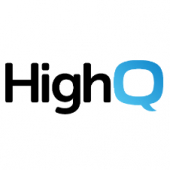 A few years ago we offered SmartLaw: expert insights for the future of law. As expected, the legal industry has continued to evolve and so must SmartLaw in order to equip firms for the future.
We still believe the original SmartLaw key concepts of clients, culture and technology are essential to successful firms, but we now must also include data and process as key differentiators moving forward.
To explore the new future of law, we posed the following question experts from across the legal industry:
"What do lawyers and law firms need to do to prepare for the future of legal services?"
Offering advice that manages to be both practical and philosophical, their answers are as thoughtful and colorful as they are diverse. In the ebook the experts pose questions and frame scenarios that will help you consider how to best embrace change and prepare for the future of law.
Download your copy to find our what your firm can do, today, to get ready for the future.