#CDO vs. #CIO: no longer rivals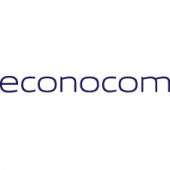 Will CDOs replace CIOs? The question is no longer topical. Initial feedback on the roles of CDOs in companies shows that both positions have the same goal: to speed up the digital transformation. But whilst CDOs focus more specifically on a marketing strategy and on putting in place an overall digital-oriented organisation, CIOs concentrates on implementing IT systems and services to match users' needs.
Over the past few months, Chief Digital Officers have been appearing on the org charts of large companies looking to step up their digital transformation. But what are their role and responsibilities, and how does the influence of the CDO compare with that of a CIO?
This is precisely the question that JDN (Le Journal du Net) asked the CIO of Engie in an interview: "At Engie, there's a Chief Digital Officer (CDO), a Head of Digital Transformation, and a CIO. Don't you tread on each other's toes?" Jean Guinamand, CIO of the group's Energy Europe division, pointed out the way in which each role needs to evolve to keep pace with changing technology, and the adjustments to the organisation they require.
"Our roles are mutually complementary. The CDO, for example, is a catalyst… He's not involved in the operational side of things. The role of the CIO, meanwhile, has changed, as has their area of expertise. Before it was mainframes and on-premise software, whereas now it's the cloud."
CDO (Chief Digital Officer), not to be confused with CDO (Chief Data Officer). In April this year, an article in Forbes compared and contrasted these two roles which share the same acronym: a Chief Data Officer's job is to oversee the management of the vast quantities of data currently being generated. The article quotes Gartner's definition of the role, which sums it up as managing data as a corporate asset. "Managing data as a corporate asset means being responsible for how companies use and extract value from data, including how they protect data privacy and maintain compliance with laws related to data integrity and accessibility." An article in Information Week, based on a survey by IBM, identified the key responsibilities of a Chief Data Officer as: data sharing, collaboration, reuse and openness, compliance and security, efficient management of scarce resources, and identifying new sources of data.
Four out of ten large companies in France have created a dedicated digital position (CDO, Digital Manager, Data Manager, etc.). This rate is even higher in the service sector (50%). The Head of Digital is usually part of the IT department (42%) or Marketing (39%). The role is occasionally incorporated into HR (13%), according to the first 2015 Survey of Digital Practices conducted by Sia Partners, Econocom and Ifop.
Overseeing the Transition to a Digital World, is how Forbes goes on to sum up the role of a Chief Digital Officer: "The Chief Digital Officer deals more with an organization's movement from traditional business processes to digital contexts such as mobile and social." This involves devising strategies for using first-party customer data to enrich the customer experience, identifying other digital innovations to incorporate into the strategy, unifying digital information from multiple sources to achieve a "360-degree" customer view, and providing a cohesive strategy that includes Marketing, IT, Finance, and the Chief Data Officer.
The role of CDO is indeed a complex and challenging one: as Sandrine Godefroy, CDO of Econocom Group, explains: "The list of their responsibilities is very long and really depends on the organisation. Basically, a CDO acts as a facilitator and evangelist."
A number of other CDOs have talked about this versatile nature of their role, their strategic vision and the concrete actions they have implemented within their respective organisations. The "Digital for All, Now" blog recently interviewed, among others, the CDOs of Pernod Ricard and SEB Group. Nicolai Gerard was appointed Digital Acceleration Officer at SEB this year, where his tasks include harmonising the various e-commerce media of the small appliance group's portfolio of brands, optimising customer experience and IT tools and training the teams in digital transformation.
Antonia McCahon has had a similarly diverse role as Digital Acceleration Director with Pernod-Ricard. An expert in the digital transformation of CAC40 companies, McCahon began her role with the wines and spirits giant by optimising Marketing's digital processes. She then went on to work on more cross-functional projects such as connected content, data, e-commerce and change management, for which she is assisted by a dedicated "Digital Acceleration Task Force" in charge of deploying specific areas of the group's digital strategy.
Renault's CDO Patrick Hoffstetter has applied a similar strategy to incorporate the digital transformation into the various business lines at the car manufacturer: he has set up a "Digital Factory" made up of around fifty people at the group headquarters and a total of around one hundred in all the areas and countries. This enables Renault, in Hoffstetter's words, to manage the two aspects of digital: "We have one foot firmly in the operational side of things and in the day-to-day management of digital […] On the other hand, there's a more prospective side to digital, more innovation-focused."