DMS security: Five ways trusted cloud platforms safeguard client data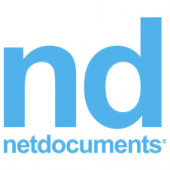 Now, more than ever, it's essential to ensure law firms are doing everything they can to safeguard their clients' data against ever-evolving threats.
In this whitepaper, you'll learn about five keyinitiatives law firms and corporate legal departments are incorporating into their practice by leveraging trusted enterprise cloud-based vendors who specialize in security and compliance.
Topics include: document-level encryption, encryption at rest, technology-enabled end-user security, and the leading compliance and third-party security controls.