DocuSign Connector for iManage Work: Business benefits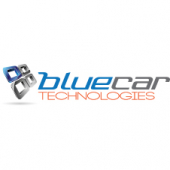 Key Features
Functionality accessible through the right click context menus within FileSite & DeskSite.
Signed documents automatically saved back into iManage as a new version or new document when signing is completed by all parties.
When your document is signed through the connector, audit messages are written to the iManage Work document activity log, indicating signing activity.
The document signing certification is also stored in iManage
Ensure security and validity
Any recipient of a document digitally signed with the DocuSign Connector can easily verify the signature.
Implement paperless signature approvals
Skip the process of having to print documents only to sign and scan them back in. Go paperless without drastic changes to existing processes.
Increase efficiency
Integrate signing tasks directly into FileSite and DeskSite, re-ducing task times by completely eliminating the "print-sign-scan" process.
Improve compliance
Documents signed using DocuSign comply with the most stringent international, national and industry regulations for electronic signatures.
For more information, read Blue Car Technologies' sales collateral for this product.