DocuSign Signature Appliance for iManage Work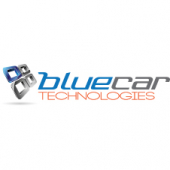 Blue Car Technology's seamless integration with FileSite and Desksite provides seamless integration between File Site and DeskSite allowing PDF, Microsoft Word and Excel documents to be signed from a single right-click action.
The Audit trail of signatures When your document is signed through the connector, audit mes-sages are written to the iManage documents activity log.
The most trusted, secure and on-premise signing solution Documents are saved locally within the enterprise boundaries, without exporting them to a third party site. DocuSign Signa-ture Appliance is based on CoSign FIPS appliance version 6 which is FIPS 140-2 level certified.
View Blue Car Technology's collateral for DocuSign Signature Appliance for iManage.