Eclipse: All the small things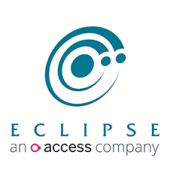 This article was originally featured as an industry column in the March 2018 issue of LPM. To read the issue in full, download LPM.
A good customer experience should be a given in any transaction, but we all know from experience that that's not always what we receive. Sometimes an experience is sullied in a very deliberate manner – I'm sure everyone reading this will have had a meal ruined by a rude server at some point. But often it's simply the case that a few basic touch points have been overlooked – and that's a shame, because the business could prevent the occurrence of frustrating experiences if it just identified and addressed a few simple issues. This goes for law firms as much as for any other business.
I'll give you an example of one of my own recent legal purchases, which fell far short in terms of leaving me feeling that the job was well done. It was something that I suspect plenty of you will have either delivered as part of your business or received as a consumer – a remortgage.
My first disappointment came when I received a bundle of documents in the post, and I was asked to fill in some basic details such as name and address. That was frustrating because that data had already been taken by the lender, yet there I was having to take time out of my evening to resubmit it. Adding insult to injury, the documents were ropily photocopied and I had to fill them out in pen (I'm much more accustomed to a keyboard). The lender and law firm not sharing data electronically was, and continues to be, a missed opportunity.
Now, imagine my delight when I was told that I would have access to an online portal to track the progress of my file. That access was very important to me, as I wanted to make sure everything was going to plan before my discount rate ran out. My joy was quickly extinguished, however, when I found that my basic details, which were pre-populated in the system, were incorrect. Again, efficient sharing of the original data collection exercise would have avoided this issue.
And despite being promised that things would be run through the online portal, I was later faced with more paperwork. The ability to sign a document electronically would have been welcome, since I, like many consumers today, have a growing dislike of hardcopy paperwork in all areas of my life. Finally, the online portal was clearly not telling me the full story.
I knew that certain tasks had been completed in the transaction, but they were not appearing as updates on the screen. It looked as though whatever case management system the firms were using was not talking properly to the portal. I also suspect that one person was updating the CMS while another was manually updating the portal.
This is not the full story of the disappointments I experienced, just some examples where it was clear that the firm's systems and manners were not up to scratch. They were all low-hanging fruits that could have been picked to make me a raving firm fan rather than a grumpy old man. But since those touch points weren't addressed, I will not be recommending that law firm anytime soon. If other clients feel the same way, that's a big problem for the firm, especially since remortgage work is notoriously low-margin. To be more profitable, firms must embrace better, cleaner, and more efficient ways of working.