Expert Cubes: How consolidating information systems into one reporting platform can improve efficiency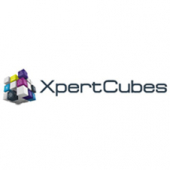 As the Information Systems landscape continues to evolve in the Legal sector, what remains a constant is the requirement for up to date, reliable and consolidated Reporting. Typically, each country has statutory reporting requirements with Firm Accounting books and separate instances of Chart of Accounts either in the same PMS instance or separate regional PMS instances which are consolidated upwards into a Master book, to provide a global 360-degree view of the organisations position at a particular "as at" date.
In effect, multiple systems in one region often include HR + Payroll, Practice management, Document management, Debt collection, Time recording and other instances. With this expanding System Architecture, an automated consolidated global view of both Master data and Global transactional data in the one platform is a key a requirement for timely Reporting. Conversely though, the manual processes to run different reports in several regional systems are an often-high dependency and an error prone proposition.
Expert Cubes helps to consolidate and consult on the "As is" and "To be" Master data mapping at Practice Management Level (particularly with the General Ledger) and subsequently integrating into one platform enabling report execution and Analytics from a consolidated Data set. The challenge of Data conversions and standardization of Master data such as Matter codes, Client Codes, GL codes and much more, we will delve into in a later post or webinar.