Five simple steps to building a meeting in Convene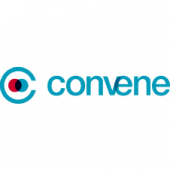 Meeting admin becomes as simple as drag-and-drop with Convene's digital meeting platform. Learn to set up a meeting in Convene in under five minutes.
The five steps:
1. Start by logging in and clicking on 'Schedule New Meeting'. This can be done via a browser on any device.
2. Add the time, date and meeting venue.
3. Add your participants with one click. Or create a group to use later.
4. Drag and drop documents into your agenda.
5. Click publish when you are done.