Four critical reasons why native apps don't work for expense management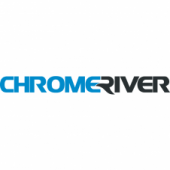 Mobility is one of, if not the most critical factor for assessing modern business travel apps. Travelers expect the same straightforward, feature-rich and high-quality, user experience that they have grown accustomed to with their favorite consumer apps. IT teams and system administrators need a solution that is easy to deploy and manage across the workforce. And, when it comes to expense management, finance and travel teams need a system that is cost-effective, enables timely submission of expenses, and doesn't cause issues with business travelers.
There are two approaches to deploying enterprise apps to employees. The first, older, approach, is through native apps, which need to be downloaded from Apple and Google's app stores. The second, more modern, approach is web apps, where the software is simply delivered through a browser window on the mobile device.
For both approaches, the end-user experience is – at least at first glance – very similar. The user simply taps the icon on their device's home screen to launch the application, and gets speedy access to the solution. However, that's where the similarity ends, and the inherent weaknesses of native apps soon become apparent.