Four reasons to want all your meetings on Convene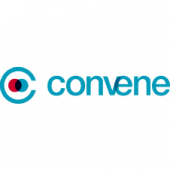 Just some of the things you can do in the Convene app:
1. Annotate your meeting pack
2. Make private or shared annotations
3. Allocate action points
4. Work offline or online.
Convene has many more in-meeting features to help you and your board or senior team meet productively and sustainably. These include the ability to sync pages across devices so people in other locations are on the same page as you, a meeting timer and an automated meeting summary.
Watch the video by clicking on the image below.