How can you demonstrate GDPR data security compliance to your clients?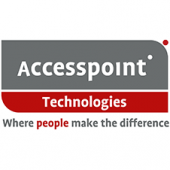 Our approach
We believe that by having a culture of data protection and security, your organisation can demonstrate a real competitive advantage.
To ensure your data protection and security readiness journey delivers on your objectives, Fifth Square has developed a methodical and pragmatic framework called AIM. (Assess, Implement and Manage). AIM delivers a three-stage process that delivers over the life cycle of your data protection and security environment.
By using this methodology we can bring you to a guaranteed certification level.
Cyber essentials
You need to create a compliant data security environment and want assistance achieving it. Cyber Essentials is a great way of demonstrating your organisations commitment to cyber security. As a Cyber Essentials Certifying Body, our affordable, IASME backed compliance packages can help your organisation eliminate most cyber-attacks and deliver Cyber Essentials Certification.
Cyber Essentials reduces your risk of cyber-attack by up to 80%. This significantly lowers your risk and associated costs, disruption and loss of credibility that cyber-attacks bring. In addition, we even include £20,000 of cyber insurance as part of our package.
Our auditing methodology and comprehensive, easy to follow documentation delivers the best route to compliance. This minimises risk of non-compliance, lowers internal resource needs and avoids potential additional cost. We include a helpful support desk if you need assistance and we can also liaise with you IT provider.
IASME is the leading Accreditation Body for the government backed Cyber Essentials scheme. Using similar principles to ISO 27001 IASME Cyber Essentials delivers reassurance to clients and stakeholders that you take data security seriously.
On successful Cyber Essentials certification you will can demonstrate compliance to the increasing number of governmental and other organisations that demand Cyber Essentials in tenders and contracts. Cyber Essentials certification also aids your GDPR endeavours.
Click here to request more information or a call back