Industry analysis: Optimised outsourcing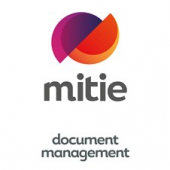 Just like many other sectors of the UK economy, the legal sector continues to need to find new, better and more efficient ways of delivering improved service solutions for their clients. Current trends include developing regional hubs, nearshoring, offshoring, outsourcing, redesign of existing office space and review of processes and automation options – but there is no magic formula which you can apply to guarantee successful improvements.
Only your firm will know what works for your clients. When looking at how best to optimise costs and restructure a back-office environment, the opportunity presented by outsourcing is often not the first to be considered, perhaps because legal is such a specialist field. However, with the right subject matter expert as a partner, this approach merits serious consideration. As well as efficiencies, it could also help you to deliver a robust improvement plan, fully supported by specialists.
Viability, with added value
We are all too familiar with recent events in the outsourcing sector, including the demise of construction firm Carillion. This, I am sure, has made some people question the viability of a long-term sustainable change to a business process using an outsourcing approach. The truth is that outsourcing does work, and it works well, if you pick the right partner to match your specific business requirements. In most cases the move to a business process outsourcing (BPO) model not only delivers on the original objectives and goals set, it also leads to hidden benefits which were not originally considered at the planning stage.
For example, my own experience within the legal and professional services field indicates that long-term sustainable partnerships are good for the business, lead to increased flexibility and increase the opportunities for the team members involved on both sides of the partnership. Through development of new service delivery models within BPO, we are now seeing new team members, who are recruited, trained and developed by the outsourcing partner, move across to the client side. This is a result of the close working relationship allowing the firm to 'try before you buy', spotting potential talent within the supply partner organisation and recognising where that individual could add greater value within their own organisation.
It's a great way for talent to build experience from the ground up, with no risk to the firm and giving valuable alternative routes into a firm and career. Outsourcing benefits are well documented. However, for me the really core business advantages are: • Expert support
• Collaborative working and sharing of best practice
• Allowing greater focus on core activities
• Enhancing services to the end users
• The right partner creates new opportunities and helps your business to realise increased value for the long-term
Read the full industry views with James Gilding at Mitie Document Management in Briefing June.