Industry analysis from Thomson Reuters Elite: Strength as standard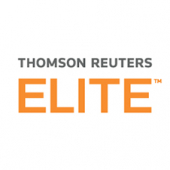 This article was also featured as an industry analysis in the April 2016 issue of Briefing. To read the issue in full, download Briefing.
There was a time that standardisation was almost a dirty word when discussing the provision of legal technology solutions. Standardised, out-of-the-box software was to be avoided at all costs, deemed relevant only for unambitious law firms whose work required the most rudimentary form of technological support.
Customisation was king. Every law firm knew its work was so uniquely complex and distinctive that only the most tailored solutions could possibly meet the firm's needs. Customisations, alterations, adaptations and modifications were the order of the day. Dashboards were there to be tailored, and specific requests were there to be met, no matter how idiosyncratic. Consideration of budgets, efficiency and software compatibility issues were secondary concerns.
New normal
How times change. The legal services landscape has evolved enormously in recent years, with law firms across the globe now facing new market pressures that are driving changes across the industry. Against the backdrop of new market entrants, escalating customer demands and increasingly constrained budgets, law firms are being forced to re-examine their business practices and refocus their value proposition.
Amidst this unsettled landscape, attitudes towards legal technology provision have also started to shift, as firms seek new ways to strengthen their competitive position. Increasing numbers of firms are beginning to realise that, despite certain received wisdom, standardised software offers numerous benefits. In short, firms are starting to embrace standardisation. The shift in thinking might not yet be seismic, but the shift is happening.
Customised technology solutions are expensive and time-consuming. Delivering tailor-made products that seek to incorporate distinctive, often untested software elements leads not only to heightened costs, but also increases time to value. As competition within the legal marketplace continues to grow, firms need to empower their lawyers to deliver value to clients quicker than ever. This, in turn, requires them to build and leverage their technological assets at scale and speeds previously unheard of. Slower to implement, comparatively expensive and a drain on resources, highly customised solutions no longer make good business sense.
The test of time
But the improved standing of standardised technology in the legal sector isn't just driven by the pressures of tighter budgets. Firms are increasingly becoming aware of the improved performance that out-of-the-box solutions offer. Standardised software isn't only highly reliable. Crucially, it has the accumulated insight and principles of best practice built firmly into its functionality. In developing standardised solutions, technology providers like Thomson Reuters Elite are able to draw upon enormous experience of working with many hundreds of firms of all shapes and sizes, analysing innumerable workflows and essential business processes, assessing core requirements and optimising solutions to meet needs. The resulting standardised technology, far from being the 'basic' package, represents the distillation of innumerable best practice insights into one highly efficient solution.
Standardised technology solutions provide a level of performance, reliability, scalability and cost-effectiveness that customised solutions can't match. Firms are slowly beginning to realise this. There is therefore a responsibility incumbent on technology providers to not only guide law firm clients in selecting the appropriate technology (occasionally having to push back strongly against demands for customisation that we know aren't advisable), but also in communicating with the law firm market more widely, to create a greater understanding of the opportunities to be found via standardised approaches.
In many respects, the legal sector is playing catch up with the changes that have been occurring elsewhere, in technology and software development, for some years now. The principles of agile development, rapid iteration and continuous delivery – cornerstones of contemporary software delivery – perhaps don't come naturally to lawyers. Nevertheless, it is these principles that underpin the real value that standardisation offers in the legal sector.
In this regard, our message to law firm clients is clear. Take the standardised, out-of-the boxsolution. Use it for six months. If, after this initial period, you decide additional customisations are still needed, we can work together to identify and implement them. This agile process ensures clients benefit from the best of both worlds. The standardised technology, based on accumulated best practice insights, offers the strongest possible technological 'starting point', while the follow-up customisation process is based on direct experience and user feedback generated over six months of daily use. This approach is the essence of agile development.
Standard for staff
However, the real power of standardised technology is revealed by the fact that few firms opt to make iterations after the initial six-month period is completed. More often than not clients embrace standardised solutions, adapting to new systems and structures far more quickly and easily than they would perhaps have themselves predicted. The overwhelming feedback we receive is that clients are doubly satisfied – not only with the performance of their standardised technology, but also with the cost savings they have made by not taking the customisation route.
The temptation to demand unnecessary, cumbersome customisations is ever present. We often encounter firms seeking to take the wrong approach, requesting customisations in order to preserve certain elements of their great effort and expense to recreate these old (and often outdated) models within their new software systems, only to find that the new, standardised elements of their package prove far more popular with staff.
In assessing whether or not to embrace such technology and thinking, firms need only look to the example of competitor consultancy firms, whose relatively recent entrance into the legal market has created much of the new competition they must now respond to.
Consulting firms have technology-driven operational efficiency embedded in their DNA, with lean, prescriptive and highly scalable business processes underpinning every corner of their value offering. As more and more consulting firms seek to enter the legal sector, the threat to law firms' business models is clear and necessitates new thinking around how they can leverage technology to boost their value delivery.
The question of value delivery is an important one in assessing standardisation. In a complex marketplace, law firms need to focus resources on those points of competitive differentiation that will set them apart from rival providers of legal services. In this context, expending invaluable time and financial resources on developing highly customised technology makes less and less business sense. Day-to-day functional business processes, such as new business tracking, billing processes and accounts payable processes, although vitally important, should not be regarded as major sources of potential competitive advantage.
That's not to say these functions are not important. They're vital. If key daily workflows aren't functioning efficiently due to inappropriate technology, firms will suffer the consequences. existing technology infrastructure, such as particular dashboard configurations. Firms will often go to Efficient, reliable technology is a prerequisite, a critical hygiene factor that law firms must address or risk undermining the work of fee earners and other key personnel.
This is yet another reason why standardised solutions offer such value. Highly reliable, scalable and intuitively-designed technology, field tested and implemented in a condensed timeframe offers firms a powerful route to quickly establishing a strong platform on which to operate.
Customisation is no longer king. Law firms have begun to discover the enormous potential of standardised technology in supporting and driving enterprise value. The battle for market share in this deregulated and increasingly competitive landscape is firmly underway, and firms are working hard to respond. As the nature of competition changes, so does the law firm mindset in relation to technology. Choosing complex customisations over out of the box can seem attractive, but law firms must understand the pitfalls. As a result, Thomson Reuters Elite will keep banging the drum for standardisation – the new king of law firm technology.