Industry interview with Intapp Consulting: End-to-end game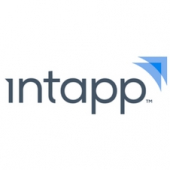 This article was also featured as an industry interview in the December 2017 issue of Briefing. To read the issue in full, download Briefing.
One of the law firm strategies to watch in recent years has been diversification – finding new revenue streams you can run alongside legal specialisms you've long been known for to power up improved profitability.
A common – perhaps obvious – path for some to try to forge is into some form of added-value consultancy. After all, the synergies are already clear from the likes of the Big Four, which we hear are after significant new slices of professionalservices action. And no doubt others in an uncertain business climate are seeing similar value in positioning products or services as a more holistic experience for the end user.
Technology businesses are also evaluating the ways they work with their customers and looking to tap into more touchpoints on a business's IT journey. Risk, data and time-management solution supplier Intapp, for example, has just recruited a former senior member of PwC Consulting, Sanjeev Gandhi, to head a new global consulting team. This also ties up existing risk, client-development and data-strategy capabilities into a business strand to tackle firms' already intensifying array of IT change projects.
Power to the process
However, the move isn't quite as surprising as it might appear. Gandhi says PwC and Intapp have long enjoyed a strategic partnership – so his appointment is a natural extension on both sides.
"Over the last six or seven of my 17 years at PwC, I'd got to know the Intapp leadership team very well, and we've been very successful together. Intapp is ambitious to grow, and I was ambitious to lead a global practice."
The timing was also right for both, he explains – but is there another reason now is the time for Intapp Consulting to make its move more fully in-house?
"The value of consulting to law firms now seems clearer," says Gandhi. "Historically firms have tended to view technology as a cost base (and issue) first and foremost." Now, finally – perhaps encouraged by evolution in areas such as artificial intelligence – it's being seen as a route to significantly greater competitiveness. "Firms in 2017 are more willing to see IT as a way of differentiating themselves in the market – and, with greater consulting capability behind our technology, we can work with customers to make them even more successful.
"The truth is, firms have underinvested in change management and the process of getting buy-in for projects. They've explored processes that affect an application, but rarely taken technology as part of a fuller end-to-end process running from fee earner, through business services, to the client." Although it's a very good thing firms are finally seeing technology as an enabler of more opportunity, it isn't the case that it's "the answer," he says.
"You can't implement new technology without auditing underlying policies and procedures – and training is an especially important area. Too many firms still regard it as an add-on rather than core. However, change management, communication strategy and on-the-ground training are essential components of introducing any new system."
Is there any one business risk he believes firms are most in danger of underestimating?
"It's data," he says without a moment's hesitation. "There's the quality of data you're migrating of course, but firms also need a data taxonomy and data governance. They need discipline around the quality of data that's fed into new systems, so they can trust it when it's time to report on it. Process and governance are as critical to success as the system, and technology isn't just a CIO issue."
Related to buy-in, Gandhi also expects to be helping firms understand the importance of building a business case. "Without one that's sound and accountable, and which can demonstrate return on investment, it's difficult to persuade people of the value of the whole change." Knowledge, and his relationships with most top-20 UK law firms aside, what else will Gandhi bring from his time at one of firms' key new competitors?
One lesson, he says, is that for Intapp Consulting to succeed it'll need "strong tools and methods" as much as expertise. "We won't achieve consistent high-quality service without them."
But internal talent development is another PwC priority he hopes to emulate – as is collaboration between the different teams of talent that make up the whole package. "We'll be bringing in other professionals with legal sector experience to join us – and the combination of technical expertise, sector knowledge and professional management consultancy skills ought to be compelling."
Although Intapp Consulting is a new group, it won't be separate. "Firms don't care which teams they're working with, but if we can effectively join forces they'll benefit. Ultimately, together we'll be helping to drive their own employees' behaviours in the right directions."
Recent months have seen several developments on the Intapp product front that could also help in this regard. In August 2017, Intapp Open Pricing promised "user-friendly wizards" to guide people around "modelling tools that simplify the development of profitability and service delivery scenarios." The same month the latest release of Intapp Open unveiled "AI-assisted review and categorisation of outside counsel guidelines." Risk managers can train the system to filter terms using natural language processing. "AI and robotics will be applied within many of our applications and workflows in future," says Gandhi. "They're likely to be part and parcel, rather than separate products, and it makes a big difference to the value we can offer to our customers."
But it could also mean plenty more work for Intapp Consulting, as firms adjust – painfully, perhaps, in some cases – to a more automated and AI-led future. As Gandhi puts it: "We'll be working with progressive law firms across the UK and US that realise there's a need to change."