Industry interview with Mitie: Make the connection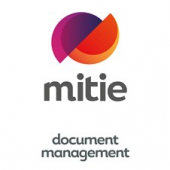 This article was also featured as an industry interview in the February 2016 issue of Briefing. To read the issue in full, download Briefing.
Many firms are embracing innovation and digital transformation with gusto. Some, however, are not – perhaps with some fear of what such changes would really mean for business on the ground. Whether it's procrastination or flat refusal that's the problem, a reason often given for failure to move forward is that the owners of law firms are inherently resistant to change.
But James Gilding, managing director of Mitie Connect, is a bit more forgiving.
"The sheer scale of larger businesses can also be a blocker. Firms may feel overloaded with change management even day to day – and they're thinking of the impact of another change layer on their customers, as much as on themselves. It can feel easier to push back and postpone discussion of bigger, bolder changes to a later date, when there's 'more time'. So we need to find ways of demonstrating that soaking up some short-term pain leads to slicker service down the line."
But this type of service disruption also needs support from the very top to highlight why it's so worthwhile, he stresses. Where the senior leadership tier empowers management teams to be proactive and drive innovation to improve the business, a less fearful culture takes shape. "The leadership team sets the cultural direction, and by doing so, 'gives permission' to the business to be better," says Gilding.
Making the most of IT
A common misconception, he says, is that innovation means putting in place something brand new – often a piece of new technology. But the reality can be much simpler.
"An existing software package might only be used to around 20% of its capability. The win here is around more innovative ways of working with what you have already – for example, designing new processes for more efficient utilisation of staff and technology.
For example, Mitie has recently turned to the consumer electronics world, picking up applications like the Amazon Echo to improve the flow of tasks such as getting rooms meeting-ready via a simple message to a smart watch – plus, connecting that operation seamlessly to the reception area for a better client experience.
"There's no phone call. It's voice-activated. You just ask a question, and the technology kicks in to create a new workflow," says Gilding. "It's familiar technology that people already use in their personal lives – Siri, Cortana, Alexa, and so on – and firms are trialling it for us to identify how consumer innovation can filter into the business world and further enhance value to their clients. You need to connect whatever you have to maximise value – data, people or other assets."
But Gilding adds that IT will enhance, rather than replace, the human element of the service.
"As a facilities management outsourcer, we see our job as ensuring the connected workplace happens automatically through a combination of technology and workflows, all of which must have a real benefit – a mission that also touches the law firms' own clients, all the time. That means we also predict the steps firms will need to take in the years to come, and arrive with a proposition – tried and tested – when the time comes. We anticipate what clients and their stakeholders will need in the future, evolving our offering to meet those needs."
Creating space
One example is 'hybrid mail' models, he says: "It has taken time for this to become market-ready and for businesses to see the benefit." Mitie Connect worked with Essex County Council to implement hybrid mail after identifying substantial cost savings for them, which also supported the council to enable a more agile workforce and rationalise its property portfolio. "It now manages around 70% of correspondence via the hybrid mail solution – which is more cost-effective than clicking on the office printer, and frees up daily mail-run time for more client-focused activity. It also allows greater control of spend and oversight within the organisation," says Gilding.
Another innovation in the field of agile working is the development of connected sensors, which can ensure the right space is there for workers that need it. Ideally, that'll be a space that no longer competes for priority with boxes of hard copy documents. "Addiction to paper – already expensive – will become unsustainable for some of the larger law firms quite quickly," says Gilding. "Bear in mind that storage is solely a cost – that data can't be analysed for any efficiency gains until it's digitised." So it's a lost opportunity, and wholly avoidable. "Documents are born digitally. We just need to help people to see the value in that and maintain them in that state," he says.
Feeling connected
In any case, fear of not doing something ought to outweigh resistance to change. The EU's General Data Protection Regulation, for example, demands a methodology to demonstrate new levels of data process transparency – and depending on risk exposure, a failure could cost a business up to 4% of its global revenues.
So perhaps it's time to communicate that a digital journey, which challenges incumbent processes, can even be where some fun starts at work. That's certainly the theory behind the recent rebranding of Mitie's document management business as Mitie Connect, says Gilding.
"Relentless demand for data at the touch of a button drives innovation. Having operated in document management for 17 years, we're dedicated to delivering that benefit back to our clients, giving them greater control over information. We take the fragments of document management and join them up, adding technology to automate and support where it really works."
It's a brand refresh to mirror the appeal of the more innovative new breed of office, where people can better thrive if given spaces to connect.