Industry views from Clio: the KPI firm is king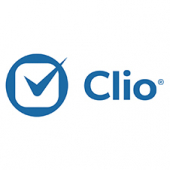 This article was originally featured as an industry interview in the March 2018 issue of LPM. To read the issue in full, download LPM.
British businesses need to become more efficient. In the November 2017 Budget, Philip Hammond outlined that poor productivity is a big problem for the UK since the Office for Budget Responsibility downgraded its estimate of productivity growth by 0.6% for the next five years. The legal industry wasn't exempt from this forecast.
In fact, research from legal management software developer Clio suggests that the legal industry is suffering from quite specific productivity problems. According to its Legal Trends Report 2017, based on 60,000 Clio users and non-users, the average law firm missed out on approximately six hours of billable time a day last year.
George Psiharis, vice president of business operations at Clio, says firms are losing revenue when only 2.3 hours on average are being utilised by solicitors – the rest of their time is largely taken up by administrative tasks and interruptions. "This level of productivity just isn't sufficient in the legal industry, where clients expect high-quality legal services for less money and better communication. So much of this time could be spent on value-adding work and bolstering competitive advantage."
But, he adds, this data is only indicative of the industry broadly, and if individual firms want to improve their productivity, they need to find out where and how their performance is lacking. Legal leaders can gain greater insight into their firms to find out where efficiency wins could be made, he says, by collecting and analysing data and introducing the right set of key performance indicators (KPIs).
"KPIs act as a navigational compass for businesses, allowing them to understand which parts of their operations perform in line with benchmarks or expectations, and which don't. "Most law firms already use a few key performance indicators, such as fees billed and chargeable time.
But these KPIs aren't sufficient by themselves. It doesn't make sense to use only those indicators when firms now have access to data-capture tools that can help them develop a better understanding of the business's performance and where its efficiency shortfalls are."
Efficiency pathfinder
Psiharis says that the first step to putting the right KPIs in place is a simple one – count.
"It's easy for firms to become consumed with their day-to-day demands, but they need to make a concerted effort to track exactly what's going on in every transaction." He adds that the process of recording should start from as early as the client-inquiry level and move straight through to operations. "The firm needs to build a comprehensive and accurate picture of how many inquiries are being successfully converted, how many hours are spent providing a service and what constitutes the service. For example, if firms charge a flat fee for their services, it's also worth looking at how much time they spend on specific cases and services to ensure their model is profitable – or to look for ways to improve efficiencies and margin."
He adds that firms can accomplish this level of recording by introducing data-capture systems and regularly reviewing recorded information. Although Psiharis recommends using a cloud-based practice management system to keep track of things like time and revenue, he says that the system a firm decides to implement should be based on what works best for them. It could be a tech-based recording system or something simpler if that's what they're comfortable with.
"The most important thing is getting into the habit of tracking stages of transactions and reporting on them regularly. All teams should be made responsible for tracking what they do and should review that data on a monthly basis against targets." Psiharis adds that firms can incentivise these behaviours with their workforces by introducing gamification or incentive-based programmes.
There are several metrics that firms should curate from the data they capture to gauge productivity, he says. "Firms should look at their utilisation rate, as we call it, to analyse how many hours a fee earner spends on billable work compared with their available working hours. They should also look at their collection and business development rates – how much time do fee earners spend chasing cash or finding new clients." He adds that such insights allow the firm to be more proactive and targeted in deciding the improvements they want to make in the way they operate and serve their clients.
Process improvement
Psiharis says that once firms have measured and reviewed their performance with KPIs, they should be in a much better position to work out where efficiency wins could be made. As an example, if a firm is suffering from poor billable-hour utilisation because fee earners spend too much time on cash collection and lockup, there are several solutions the firm might implement to resolve the problem.
"Firms might consider revisiting the types of clients they bring on board or look into alternative fee structures or payment methods, such as setting up an online payment system. In fact, part of our study found that firms that offered online or credit/debit card processing collected fee around 30% faster than firms that didn't."
Equally, he adds, if the firm finds that its primary efficiency killer is fee earners getting regularly interrupted, they might invest in automated communication solutions.
"Responsiveness is vital for firms that want to get ahead of the competition, but if a fee earner has to stop working six or seven times a day to speak with clients, that will have a negative impact on their productivity.
"If that is a big problem for them, they could invest in answering services that integrate with their CRM system or an automated reply solution that lets the clients know their issue will be seen to." But these are just a couple of examples of how firms might improve efficiency after working out how or if they're underperforming. Psiharis says there are multiple processes or technologies firms can introduce should they see fit to.
"It's just about finding ways of doing things faster and with less interruption to fee earners' billable hours. If firms can do that, they can become more competitive and profitable entities in the long run."
Improving efficiency is a key driver for firms, but they can't know which part of the business needs to be improved until the data is captured and performance is measured next to KPIs. Once firms start using KPIs as a navigational compass, they can start to introduce time-saving solutions into operations and drive competition.