Intelligent Office UK: Reception of the future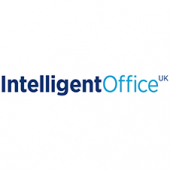 Property – the second-largest cost on a law firm's balance sheet – is under the microscope. Increasingly related to other strategic considerations including people, clients and technology, law firm leaders are looking to generate as much value as possible from their real estate spend.
However, balancing the competing demands of maximising revenue per square foot while offering clients a distinctive experience is an ongoing challenge. It prompted us to consider what the reception of the future could look like.
Led by our First Impression centre of excellence, this exercise saw us review front of house facilities at FTSE companies, professional and financial services firms, and trends emerging in other sectors, including leisure, retail, travel and healthcare. We also looked at technological developments, virtual receptionists and apps.
Most law firms have a fairly traditional reception, fundamentally unchanged for many years. Visitors will stand before a large desk, at which sits one or two receptionists. They will take a guest's details, direct them to a seat, notify the host that their guest has arrived, and print a visitor pass.
People are so used to this experience that many fail to question whether it could be any other way. We have asked the question and, in our view, the status quo needs to change.
We envisage a client lounge and technology-led approach to front of house. In our thinking, a host will manage the client lounge, meeting and greeting guests, and using a handheld device to sign them in.
With high-quality refreshments, wireless charging points, and spaces and furniture for impromptu meetings or confidential conversations, these hubs have everything the client needs. But, far from being wedded to a conventional desk, the host is more available to assist. Switchboard is handled elsewhere by a dedicated team of operators.
Meeting rooms too can benefit from a service upgrade. We are looking at hardware and software to enable PAs or fee earners to manage their own meeting room requirements. For example, a tablet device outside each meeting room could show the room's bookings and occupancy for the day.
If a fee earner needs a room for five minutes, they simply find a vacant room, update the tablet and pop in. Connected to the host's device and centrally networked, rooms can also be booked, along with refreshments and AV or other equipment, from workstations or phones. Bookings are made immediately – a real-time system that puts the PA or fee earner in control.
The result is a user-friendly experience for both client and fee earner, and less square footage required for the reception area.
With this thinking we are in good company. Financial services organisations have already started moving away from having formal reception areas, as have some of the larger law firms – noted in The Lawyer 200 2016's Workspace Trends.
According to The Lawyer and JLL, law firms spend an average of 7% of their fee income on real estate. Making that spend deliver as much value as possible is an operational imperative. In this context, how much square footage is really needed for your reception area?
Why spend upwards of £70 per square foot in London and £30 per square foot in the regions for someone to sit behind a desk?