It's good to share … documents!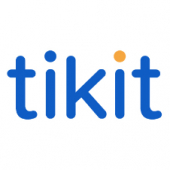 ARTICLE BY ANDREA FOOT, GENERAL MANAGER AT TIKIT
I was reading the report on the Pitcher Partners recent 2015 Legal Practices Survey overview in Lawyers Weekly today. It highlights the continuing challenges upon law firms to maintain and grow their businesses. It's not just about having persistent focus on the efficient and innovative operation of your firm. The report flags up the need to actively deliver a client-focused approach that not only evidences the value of your services but also the ease of working with you.
In reading these reports it always makes me wonder what one can actually do right now to actually achieve something concrete. Pleasingly, there's a simple step one can take today to make it easy for your legal teams to open up and share with their clients. We make this happen for our clients through our partnership with HighQ, who have led the way globally in providing a nice looking, simple to implement and easy to use secure client portal for professional service firms.
To make it even more useful, Tikit have developed a close integration with the HighQ Collaborate portal to make it super simple for you to share documents from within the iManage document management system. Importantly, it gives a two-way connection so that the documents stay in sync and everybody working with 'one version of the truth'. An end to chasing down the right version of a document from somewhere in an email trail.
I think one of the underlying drivers for the increase in numbers of firms using this neat and practical software service is that it's much easier for lawyers to use it than to resort to apps like Dropbox. Which is a relief for CIO's who are battling to keep control of data leaking outside their corporate governance structures.
Putting the technology to one side, the end result is that a lawyer can choose to share a document or a folder very quickly and the CIO knows that they can trust that this is being done safely. The client sees a quick login process that takes them into a contemporary web site which contains all the key data and documents relevant to them and their work with your firm.
Neat, quick and impressive. Who could resist a bit of sharing when it's made this appealing?