iTrain Legal: Free guides to remote working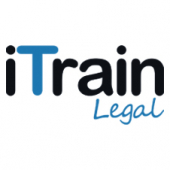 Remote working has suddenly become the new norm yet for so many of us it poses some unique challenges. From the start, the team at iTrain Legal have been remote workers so we thought we'd share some of our knowledge and training tips and tricks to make your journey as smooth as possible. We'd also like to share a crowdfunded Remote Work Survival toolkit and some great resources on how to survive working from home with children. Click here to download all three guides and feel free to distribute them to your friends and colleagues. We hope that they are of assistance.
Training remotely
Remote working has a profound impact on the way training is delivered. It may not seem like the highest priority at present, so we wanted to let you know that when you're ready we're here to help, in a multitude of ways.