KYC into the future: Encompass explains how process automation can improve know-your-client compliance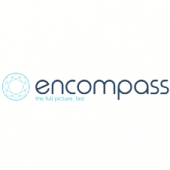 The increasing burden of identifying and verifying ultimate beneficial owners (UBOs) is a common thread in the conversations we have with regulated firms.
Gathering and analysing the information needed to understand corporate ownership structure and discover UBOs can take anything from several hours to days. As a highly manual process, it's also prone to human error, leaving firms exposed to unknown risks and criminal activity such as money laundering, corruption and bribery.
What is an ultimate beneficial owner?
A UBO is an individual who owns or controls more than 25% of the shares or voting rights in a legal entity; who holds the right to appoint or remove the majority of the board of directors; or who has the right to exercise significant influence or control over the company. Under the EU's Fourth Money Laundering Directive (4MLD), senior managing officials can also be treated as beneficial owners where the above criteria cannot be determined.
Global regulations – such as the Money Laundering Regulations 2017 (MLR2017) in the UK and the upcoming FinCEN final rule on customer due diligence (CDD) requirements for financial institutions in the US – dictate that these individuals must be identified, and reasonable measures taken to verify their identities.
Why is it so important?
Criminals have long used complex corporate structures to hide their real identities, and to conceal where their funds have come from or what they're used for. In recent years, the fight against money laundering has stepped up, with stricter regulations (such as 4MLD and MLR2017) put in place around financial transparency.
Regulated firms have to carry out exhaustive checks when onboarding new customers to ascertain whether they present a compliance risk in terms of either anti-money laundering (AML) or anti-bribery and corruption (ABC) regulations. The inability to identify the UBO of a company can lead to an unintended breach of these rules, resulting in heavy fines and severe reputational damage – so it's an issue firms have to get right.
Why is it so difficult?
Unfortunately, ownership won't necessarily be neat – within a single jurisdiction or entity type – and it could be many layers deep, depending on the structure of the customer. In addition, countries have different transparency and disclosure requirements for company registrations. As a result, we've seen many firms struggle with the discovery of UBOs because of the difficulties of mapping the full picture of an organisation's ownership structure.
The sheer number of sources needed for a comprehensive understanding of ownership structure, identification of UBOs, and to screen all relevant individuals and entities for regulatory and reputational risk, presents an enormous challenge. Data sources range from publicly available sources (for example, many corporate registries) to premium providers of company data, regulatory data and adverse media, so companies have to access multiple websites and subscribe to multiple vendors – as well as find a way to integrate these into existing know-your-client (KYC) or onboarding platforms.
And the challenge doesn't end once the initial identification and verification is complete. You then have to keep up ongoing monitoring of UBOs, and processes need to be refined as regulations are updated in order to ensure ongoing compliance.
Where is the information?
Data aggregators are typically used to extract UBO data from public sources to create full company hierarchy structures, or to hold traceability references back to the original source. But this data is relied on as a "secondary source", which still requires confirmation from a "primary source" (an approved registry or regulatory source, such as Companies House, Infogreffe or the US Securities and Exchange Commission) or the client. It is an intensive manual process.
Federating the search using robotic process automation – such as that built into the encompass platform – can play a key role. It drives the retrieval of relevant information from trusted sources, as well as the analysis of that data, considering KYC policies, in real time. This saves firms significant time and cost, while at the same time eradicating the risks in human error.
There are a couple of key developments underway that are also leading to a more automated, and therefore even faster, process.
The first is the development of algorithms that iterate through an ownership structure between data available from aggregators and, in turn, that confirm this against a primary source.
Countries have also opened beneficial ownership registers. The 4MLD requires all EU member states to develop and maintain public beneficial ownership registers, and 20 countries across the EU are part of the Extractive Industries Transparency Initiative (EITI). The aim is to increase transparency as to who owns and controls companies, which helps inform investors considering investing in a company and supports law enforcement in money-laundering investigations. The UK was the first country to create a central public registry, launching, in 2017, the People with Significant Control (PSC) register – a publicly available database of UK limited companies, expected to maintain details of UBOs and supply this information to Companies House.
The challenges around identifying and verifying UBOs may be substantial, but the risks of noncompliance are even greater. At encompass, we automate information and news discovery from the widest range of free and premium sources globally, in line with a firm's policies, to enhance KYC at onboarding, as well as event-driven refresh and remediation.
By integrating encompass with existing KYC and onboarding solutions, you can significantly reduce the time, cost and risk involved in CDD, enhance the customer experience and demonstrate robust regulatory compliance.
This article appears in Briefing magazine: download your copy of Briefing July/August: In-house special here.