Law firms could improve their cashflow by leasing their IT infrastructure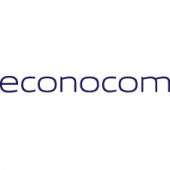 This resource was also featured as an Industry Analysis in the December 2014 issue of Briefing magazine. To read the issue in full, download Briefing magazine.
------
In spite of increasing involvement of procurement professionals in law firms' purchasing decisions, the function can still be quite decentralised compared to businesses of comparable size. This can lead to a disproportionately large number of potential suppliers and – sometimes – a lack of consistency when following policies and procedures that are designed to extract maximum value for money.
Partners who have long held their positions have their own idiosyncratic ideas about what is behind the level of service their own clients have come to expect – and may not entertain any change in policy at all for fear it places the supplier relationships at risk.
Inevitably, therefore, such a culture may also mean paying over the odds for some goods and services. And at the same time, securing sufficient capital expenditure for a large project can involve lengthy consultation with a wide range of stakeholders holding divergent views, potentially pushing it into paralysis.
One possibility law firms may not have explored as a result of such forces at play is the leasing of the IT infrastructure rather than purchasing it outright. Partners may instinctively see leasing as something of an unusual choice if cashflow is not a problem – in spite of the fact the tax advantages mean it makes very good financial sense.
The treasury departments of large corporates, by contrast, will always assess financing decisions on such a post-tax basis.
Taking shelter
Any lease lasting less than around five years is a much more tax efficient purchasing choice because firms can shelter all the tax relief. With a three-year lease, for example, you will recover 100% of the tax relief over that period, because the rentals are fully tax deductible. By contrast, purchasing the asset means the protracted process of claiming capital allowances may take over seven years to recover just 90% of the shelter. The savings are usually greater than any interest element charged in the lease. Firms are regularly upgrading their technology estate, and all this investment can take advantage of this cost-effective model.
Moreover, if it's hardware that is being financed firms can take advantage of any residual value the leasing company has built in – which can be as high as 20%. On a three-year refresh cycle, this means firms would only repay 80% of the cost of the asset, but leave the issue of future obsolescence – and indeed disposal – to the provider.
If a company is planning a software project it will not have the residual advantage – but leasing still delivers attractive tax advantages and cashflow management. With a project rollout taking a year or two, the costs can be warehoused so the business only begins paying for it once the system has gone live and is delivering. At a time when you may also be paying for the support of a legacy system that is already in place during such a transition period, it is a strategy that releases cash to be spent on other facets of the business.
Partner positive
At a time when clients are exerting more pressure than ever on law firms to justify their pricing, cost effectiveness ought to be at the forefront of boards' and partners' minds in all regards. As 45% taxpayers, partners need to realise that the tax savings from leasing are even more compelling for them than for the major corporates that benefit from these savings already.
In truth, leasing also represents a fairer distribution of the acquisition cost across the partnership, as new partners will be joining, and others moving on, while the technology is delivering its return on investment. Why should the partners present at the time of purchase be forced to finance the whole thing? In any event, Briefing magazine's recent research on trends in legal technology found more than three-quarters (79%) of managers thought the partnership structure seriously restrained investment in IT. Firms currently spend an average of just 4.1% of their revenue on systems and infrastructure. By leasing, however, the firm, can transform the purchase from capital to operating expenditure – which should be more palatable.
Partners may just not have given due thought to the funding alternatives. If they had, they would know leasing isn't merely a method of borrowing money when it is in short supply. It can also be a vehicle for achieving savings through sophisticated financial management. The advantages are threefold. The firm receives the asset they need to deliver the next stage of their strategy, they receive the tax advantage as they pay for it in convenient instalments, and in the meantime they also get to hold on to their cash.