Legal case management: the five benefits of automation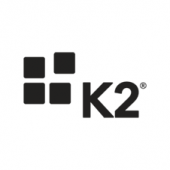 While handling as many as 500,000 live cases at any one time, Israeli Courts has succeeded in automating its case management processes, liberating staff from the burden of paper-based workflows, and making dramatic time savings.
Does Israeli Courts signpost the way for other law firms? Has business process automation reached a level of maturity that it can provide a viable option for every scale of legal operation?
Case management processes have always been less predictable than more general business processes, such as ordering and invoicing. Workflows don't always follow a predefined sequence – they can be interrupted at any time by a range of stakeholders with complaints, investigations, or simply the need to share information – and they can be lengthy in duration. They also involve specialist staff and a variety of information sources.
Case management - why law firms need to automate now
For all of these reasons and more, case management has proven resistant to automation. As a result, legal staff have run themselves ragged to remain competitive in a world of paper information and manual processes.
"Law firms will need to deliver on and exceed client expectations at a competitive price. This means delivering genuine expertise, backed up and enhanced through smart systems, and a transparent client interface" - Stuart Fuller, Global Managing Partner, King & Wood Mallesons
Manual processes mean costly and time-consuming case management practices, which inevitably impact the client and create a negative impression. The firm's most valuable fee earners can end up chasing information internally and externally. Difficulties sharing case-critical information can slow down progress, particularly around critical points in case management, such as court appearances. And, of course, paper records are much more prone to loss, misfiling and compliance breaches.
Companies that store information digitally can still experience delays when trying to access and compile critical information. Most organizations have multiple line-of-business systems that don't necessarily talk to one another, leading to siloed systems that can make it difficult for law professionals to bring together the right information, when they need it.
This creates problems in the day-to-day running of the firm. Duplicate data entry where staff have to input the same data – such as client contact information – into more than one system, remains widespread. This wastes valuable time and can lead to over-complicated workflows and data inconsistencies.
"Automation, enabled by technology, will help provide a consistent service and drive costs down. Nowadays, even if firms say they have automated a lot of their processes, there is still a lot of manual work going on." - Dick Jensen, Director of IT, Goodmans LLP
Fortunately, technology has now caught up with the needs of law firms. A combination of digitization and new platforms offering flexible workflow customization, means that today's law firms can transform the client experience with improved access to information and efficient case management.
Top 5 benefits delivered through automated legal case management:
Increase productivity and profitability through streamlined operations across the firm – Automated workflows and digital forms free up fee earners to complete more billable tasks within the same timeframe as before and report them with greater accuracy.
Adopt efficient processes and customize them to your firm's needs with ease – Business platforms can offer improved processes for the legal sector that can be further customized – without specialist technical input – to your firm's unique needs.
Align core business data across all systems from a single source of truth – A central access point for information, no matter which system it might be stored in, can make it much easier for employees to find locate, manage, share and report on casework. Some platforms automatically adopt the security parameters of the underlying systems as well, ensuring that data remains secure and in compliance with company policies.
Improve client satisfaction with more responsive and reliable service delivery – Solutions that provide mobile capabilities that allow users to review and approve information from within their email, on any mobile device or tablet, make it easy for employees to keep workflows moving, even when running from court case to court case. This has never been more important at a time when clients experience sophisticated connectivity in every other area of life and expect firms they work with to be just as connected.
Free up your staff from the burden of administration to focus on case management – The legal landscape is competitive. With new, non-traditional law firms springing up and clients driving down fees, law firms aren't going to get a break anytime soon. Finding ways to improve efficiency is critical for law firms to survive. Trailblazing organizations, such as Israeli Courts, have found that automating case management, with all the complexity it brings, can eliminate inefficiencies and deliver the competitive edge needed to increase their customer base and grow the business.
Discover more ways to increase efficiency in your law firm by downloading: How to build a digital law firm: moving from paper to profitability