Legal Workflow recounts thought-provoking topics raised at the Law Society Management Section conference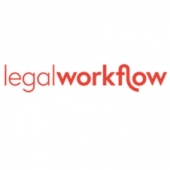 Legal Workflow was pleased to sponsor a Law Society Management Section conference recently. At the event, I found these three speakers raised thought-provoking topics…
"AI is going to be a real game changer. What happens to lawyers when clients get their hands on the software?" George Bisnought, founder and MD of Excello Law.
Well, some might see it as bad news but clients are already getting their hands on the software. Our automated advice software for motoring offences, for example, has been around for about 7 years. The good news is that online collaboration between lawyers and clients, aided by AI (Artificial Intelligence), will give lawyers more time. To engage with their clients. To develop relationships and be a lawyer. And to spend less time processing work. Research consistently shows huge unmet legal need, much of which is due to the barriers that prospective clients perceive in obtaining legal help.
"What will Google Talk to Books do to the way legal services are delivered if a question like how do I stop my neighbour walking across my lawn can be answered in seconds by a trawl across legal libraries?" Nicola Jones, Director, Athena Professional.
Well, we no longer pay scribes to read and write for us. And there is no reason not to have ready and accessible access to the law, which we are after all assumed to know ("ignorance is no defence"). We have to accept that we will no longer be paid to do things that people can do for themselves.
But what we can do is deliver value via our know-how and experience rather than our ability to recite the law, complete forms and engage in correspondence. It will at the same time open up great unmet legal need.
"Always move quickly." Robert Bourne, Chair of The Law Society Board and past President of The Law Society.
The pace of technological change is startling and we can't wait for the "right time" to get involved. The commercial world is moving on whether we like it or not. As solicitors, we must let go of the idea that clients will accept our ways of doing things. We must adapt and add value to the technological aids which clients will increasingly use. If we wait until we HAVE to join the party, we'll be the Dad Dancers that no one wants to get stuck with.
Happy days ahead – if lawyers embrace AI and online services.