LSN Industry Voices: Neil Davidson at Deltek

LSN Industry Voices is a series in which our networkpartners give their insight into the legal market.
In this Industry Voice, Neil Davidson, managing director at Deltek talks about enterprise resource planning and how law firms need to transform their business processes to adapt to a changing legal environment.
What's the biggest or most important thing that law firms will be doing in five years time that they're not doing now?
With the evolution of ABS, supermarkets, banks, and accounting firms are competing for the legal services market. This means law firms need to be better equipped than less proactive industry peers to compete for the best talent, the most profitable clients and the most attractive engagements. This requires a transformation of business processes and systems to ensure the visibility, agility and control necessary to operate a successful law firm in 2018 and beyond. Also, increasing globalisation of the services industry, mobile working, social businesses practices and a culture of bring your own device (BYOD) means that firms need to equip themselves with business models and technologies which allow their people to do their jobs anywhere and at anytime.
What could law firms do to work more effectively with their suppliers in your area?
Law firms have a habit of believing they are unique. However they are all using very similar technologies and often feel that the sharing of best practice is giving away trade secrets. This is where a partner such as Deltek can add exponential benefit. As an independent third party we advise and transform the success of law firms by applying our knowledge and proven strategies for improving the profitability of other professional service organisations (PSOs) who operate with staff resources and project expertise as their core offering.
What law firm client win are you most proud of, and why?
Winning Schjodt was a game changer for Deltek in the legal industry. This was the first top five Nordic legal firm that dared to not do as everybody else was doing. They had a crystal clear strategy that enterprise resource planning software (ERP) should play an important role in managing their business, and stated they wished to consider themselves to be a true PSO. This was the first in a growing network of our legal clients who have realised that they need to lead the way, rather than follow the pack.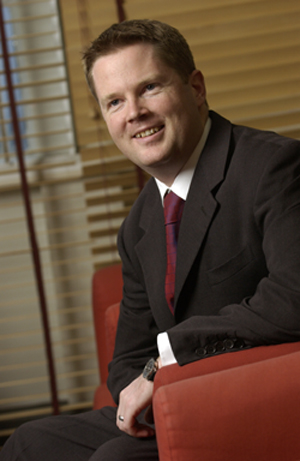 What could law firms learn from businesses in other sectors, such as yours?
Our legal clients have realised that they need to run their firms' using similar business models, applying the same best practices, implementing streamlined processes, and best-in-class enterprise technology as other PSOs. The common characteristics of these leading firms are that they:
Run as a business with professionals at the helm as opposed to just practice lawyers who have risen up the ranks
Decentralise processes and offer more of a self-service model to employees. This includes role appropriate access to data, the ability to manage engagements and budgets and see availability of other resources
Focus on increased billability through the planning of staff utilisation
What are the top things firms could do to be more efficient/profitable?
The most important step is to link business objectives to robust metrics so you can recognise gains. Even 1% uplift in performance can impact positively on your bottom line, so take advantage of ERP technologies to:
Optimise resources and have a complete view of availability and skill sets. Don't lose money through poor utilisation and inefficient administrations – IDC research shows up to $30,000 per billable consultant can be lost per year due to poor utilisation
Accurately assess the profitability of each individual case and see how this will impact the wider practice portfolio. With the implications of the Jackson Report and fixed fee agreements, legal firms will have to make informed decisions about which cases to take on to stay profitable A single data model for customer, project, partner, and financial management and integrated reporting tools deliver greater visibility and more rapid access to data for decision making
Automate your billing; quickly capture project cost information details and use that data to automate much of the process around generating invoices for clients.