Master the CLOC core competencies: HighQ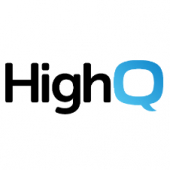 Corporate legal teams are leading the adoption of technology in the legal industry, but according to a recent study by Consero, more than 69% of in-house counsel are unhappy with their current technology. After our time this week at the CLOC 2018 Institute, surrounded by legal technology, we think we know why.
From speakers in sessions discussing trending technology to the excitement of seeing exhibitors with new digital tools at the expo, technology was everywhere at CLOC. So why is there a disconnect between the enthusiasm about the potential of technology and waning satisfaction once it's deployed for daily use?
When a business decides to invest in technology, they usually intend to solve a single, specific problem. But what happens when another need surfaces? Can the solution you just implemented also be adapted or extended to fix it?
If your IT budget is limited like most departments, the answer to that question needs to be a resounding, "Yes!" Legal technology can and should solve more than just one problem, if it doesn't you're likely to feel frustrated that your needs aren't being met.
Legal technology exists to make your work easier. In our years of working with legal teams, we've found that evaluating a legal department's maturity level may be the best way to decide what technology they will be most satisfied with. New legal operations teams will find more value in platforms that offer a wide range of functionality, while more established teams will want to prioritize seamless integrations to complement existing processes.
To offer a full-service platform equipped with the best digital tools, we've spent time developing partnerships with many best-of-breed legal technology companies. Within the HighQ digital toolkit there are many pieces of technology that your legal operations team may already use:
Collaboration tools
File sharing platforms
Smart spreadsheets
Document automation tools
Task and workflow management programs
Intranet
Extranets
Data visualization and reporting
If your team uses one of these tools, you could be getting more from your investment. During his session at the 2018 CLOC Institute, Rob MacAdam offered these fresh ways to use technology to empower you to master CLOC's twelve core competencies.