Matter management made simple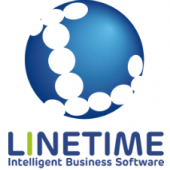 The 'popular wisdom' is that between 30% and 60% of a lawyers working day is spent shuffling paper, retrieving case files, making notes, generating and reading routine correspondence, sending and receiving and e-mails, and having telephone conversations with clients and internal staff.
A properly implemented matter management can reduce much of the time spent on these necessary (but mundane) tasks, freeing up staff and providing the capacity to take on more 'core' legal work.
But just what is this thing called 'Matter Management'?
Several definitions of matter management systems within the legal sector can be offered, reflecting the variances among practices in their view and use of these systems. For the purpose of this article let us adopt the following generic definition.
Matter management systems provide lawyers, and their support personnel, with the information to be business and resource managers as well as legal service providers and professionals. They provide the means to monitor individual and overall performance in a legal department, and aid the progress of individual matters, from inception to closure.
But is matter management not just a new term for case management?
Whilst it is true that matter management does share many features with 'traditional' case management systems there are some very important differences.
Matter management systems typically offer a simpler and more flexible way of working than procedure based case management systems.
For example, most matter management systems are designed to look and operate like Microsoft Outlook. In this familiar environment users quickly become more productive and need minimal training. Instead of the user being taken through a set workflow dictated by the system the user has total control over the process. This approach is particularly popular with private client and commercial litigation lawyers whose work is difficult to 'procedurise'.
What benefits can I expect from Matter Management?
We believe that, following effective training and with internal commitment, it is possible to achieve 10% to 20% increase in billable time. This is achieved by having:
Instant 'electronic' access to all matter/case documentation
Streamlined data entry, client enquiry, time recording and client billing
Practice-wide database of contacts - entered once then shared
Seamless integration with e-mail - incoming & outgoing
Simple and easy-to-use interface - looks like MS Outlook
'Automatically' produced documents - generated via precedent bank
Consistent quality of output - right first time, every time
If you would like to know more about how matter management systems can benefit your practice, please contact the team at Linetime.