Mitie Document Management industry analysis: Call for assistants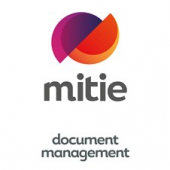 Every decade brings something new and cutting edge in workplace design and working practices. Cast your mind back, if you will – a few of you may even remember the endless rows of single desks of the 1950s. Some will recall the cubiclestyle workstations of the 80s. And even if you were still at school all those years ago, you might recognise the office layouts from the films of the day (think Working Girl or The Secret of My Success). Today, the workplace is all about collaboration – creating the right environment for the kind of work you are doing – but also designed with at least one eye on employee engagement and work/ life balance. For example, soft seating, a quirkier decor and certain areas set aside for 'down time' – perhaps to play pool or foosball – can be the order of the day. But for all the innovation in office design over the years, one key challenge for many businesses right now is space. How can you reduce your office footprint, or indeed increase the number of fee-earning staff you can fit into some of your most expensive city locations? Perhaps the most obvious answer is to put fewer non-fee-earning people in them.
Flex and the cities
Do your non-fee-earning support staff really need to occupy your valuable real estate all the time, or even at all? Could more flexible working practices capture new talent and provide a better work-life balance for those employees? Does this workforce even need to be located in the most expensive employment regions? You could choose to hire a virtual assistant (VA). The VA is a PA, who is contracted to work from home supporting several managers, directors or partners at once. The VA may support a number of fee-earning staff based in many locations across the UK or even Europe. There's no need for them to be based in London for them to support London partners and staff, or Manchester-based to support the equivalents in that city. They can literally be based absolutely anywhere. Most activities VAs carry out can easily be managed remotely, and with smartphone technology they don't even need to be sitting at a desk in their living room. However, working from home does throw up some challenges when it comes to processing something physical. Naturally your VA can't pick up and deliver physical items if they're in another city. But that's not a problem. That's where your new 'connector' comes in.
Connector at work
The connector works in the office receiving and triaging all the physical work that the VAs need to make happen. The office services team then carries out the actual work, whether that is printing and delivering travel tickets or documents, sending couriers, or delivering IT peripherals. In fact, it could be anything that your fee-earning staff need to be physically brought, or have taken from them. Some of the best ideas are the most simple – and this is one of them.
Everybody happy
It's great for the virtual assistant. He or she isn't bound to a desk in their home. As long as they can connect to the internet, they can work anywhere supporting your fee-earning staff. The VA can enjoy a better work-life balance, with little need to spend time and money travelling, other than to visit your office occasionally to check in with colleagues. But it's every bit as great for your business. You can tap into a much wider range of talent that comes from anywhere in the UK, engaging staff who would not previously have been available to you. You can achieve lower resource costs and, perhaps most importantly, you will free up your valuable real estate.
Read the full edition of Briefing May 2018: Feel the path, here.