A new horizon - Top five methods to go digital within legal collections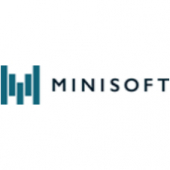 Its worlds away, millions of miles and millions of miles, pie-high-in-the-sky, downgraded from a planet to a dwarf planet without getting a vote, and now it's doing the centerfold for N.A.S.A.'s New Horizon's mission just because it can. Pluto has been getting renewed attention, and it's all been happening without wasting rocket fuel to ship home the negatives or prints. N.A.S.A. went paperless on this one. It's about time the rest of us did also.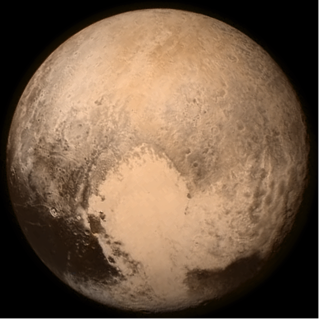 In the recently distributed LSN Briefing Supplement: Turning Paper into Process, the overwhelming findings include:
94% of firm respondents said their business would be more efficient if a significant proportion of existing paper was digital instead
61% report less than 25% of the paper coming into the firm is scanned and filed electronically
47% say between a quarter and a half of their paper files are still stored onsite
63% say they have no plans for a system to recover client-related costs of paper processes such as faxing, printing and scanning
MiniSoft's ARCS 2G platform offers several strategies and is positioned to help transition to and help manage collection operations within a paperless environment. The following are the top five most popular methods to go digital within the legal collections world:
Reports on the fly – Users can create a report in ARCS 2G from scratch, save the report results to an HTML document, a Microsoft Excel file, a PDF file, a Comma Separated Values file, or just review the report from the ARCS 2G reader without ever hitting "Print." To share the results of the report, you can simply utilize the inherent email functionality.
Automatic Processes – ARCS 2G's powerful automation component saves trees by the thousands by simply creating electronic reminders and monthly statements in the various electronic formats available. To share the results of the automated workflow, you can simply utilize the inherent email functionality where you can automatically email the statement to a client's contact email address. Another nice feature to improve operational efficiency can be to utilize the Scheduled Processing feature, which enables a hands free execution of a configured auto process.
ARCS 2G's Outlook add-in cuts out wasteful email printing – The add-in takes email and email-attachments and imports them directly into the ARCS 2G database… without printing and scanning back into a computer or needing to copy and paste information into the 2G Client, Matter, or Invoice record.
The Microsoft Word add-in also reduces waste – The add-in has been designed to efficiently incorporate collections data into Microsoft Word template files, which when teamed with ad-hoc queries or Automatic Processes will insert the template data directly into emails or generate a Microsoft Word attachment to an email, where a personalized message can be applied.
ARCS 2G reduces waste of Electronic Trees – The ARCS 2G platform will save both Microsoft Word templates and created documents directly to the ARCS 2G database. This efficiently ties the database records to the generated reminders, statements, and emails which can be reviewed at a later time by simply accessing the appropriate records through the ARCS 2G client. No more searching through thousands of documents just to find a single reminder. It's all related through the database. And, if the documents are no longer required, they can be archived out of the database as needed.

There's no better time to do the world a favor and go paperless. MiniSoft can help facilitate that goal. Let's keep our eyes on this New Horizon. Our collective future depends on it.
WRITTEN BY LEJON JOHNSON, TECHNICAL SUPPORT ANALYST AT MINISOFT