Party like it's 1999. Compare like it's 2018.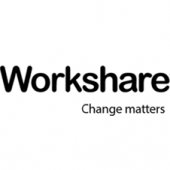 In 1999, Bill Gates became the richest person in the world, Star Wars: Episode I - The Phantom Menace was released, Futurama aired for the first time…and Workshare created its first redline.
With nearly 20 years to perfect comparison, we have the most readable redlines on the market (and 20 years on, we're the market leader according to ILTA's 2017 Tech Survey).
In 2018, we're changing the game again. You can now embed our User Interface (UI) into your platform.
The UI (in BETA right now) is built in ReactJS. It's lightweight, quick to deploy and visually engaging.
Users choose two documents from your platform, an accurate redline is generated by Workshare's lightning-fast comparison engine and the comparison is seamlessly displayed to the user from your platform, using Workshare's front end.
The look and feel of the UI is consistent with Workshare's desktop applications. If your users are familiar with Workshare, they're going to feel right at home.
It has every feature a user could want from a redline too. Changes are grouped by category, so it's quick to identify what matters, and it's effortless to navigate between changes. When the user is ready, they can save their redline as a PDF or a DOCX to keep or send it to an approver, or they can save the redline as a Track Change document to apply the changes.
If you're looking for file comparison that's completely bespoke, you can also build your own UI from scratch. It's up to you.
Whatever option you choose, you can rely on Workshare's comparison engine, which is the same as our desktop product and has been developed over the past 20 years for one of the most demanding markets when it comes to reliance on accurate comparison – legal.