Peppermint Technology: Long-distance delivery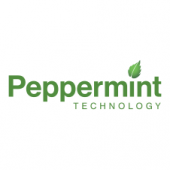 As we reached the end of the fifth week of lockdown I found myself reflecting on the way everyone I've spoken to appears to have largely adapted to this strange situation as best they could. As a cloud software business, we are extremely fortunate our team can readily work from home – so our thoughts are naturally with those continuing to go out to work to care for us all.
But I'm also aware of how my colleagues have found new ways to keep the wheels turning with, in some cases, adaptations that were intended to be short-term workarounds proving to be a more effective way of working. This was brought into sharp relief for me as, just before the start of the formal lockdown, Peppermint was about to kick off a project under a strategic programme of work for top-tier law firm Irwin Mitchell.
We had agreed the scope and approach and were about to embark upon the initial roundtable, all-stakeholder kickoff meeting when the Covid-19 lockdown struck. The original plan for the first half of the day was for the Irwin Mitchell team to walk us through the requirements-gathering and customer journeys they had collected to date. Now, unless the entire programme was to be stalled, we had to find a way to initiate the project and bring the combined team up to speed without being in the same room.
Now imagine a 15ft x 5ft wall of Post-it notes. The Irwin Mitchell team had already shared some good photos with us, but zooming in to read the script on one note left you 'lost' in terms of where they were on the whole map. This is the kind of thing you want to be able to stand back from to get perspective and context and lean into for detail. I confess I had serious doubts about whether a remote session was going to work.
Come the day of the workshop, we had the inevitable challenges of getting the presentation laptop to display the correct window at the right time. And while these issues were fixed well before the start of the session, they subconsciously added to my nervousness.
But then the meeting got underway and, after the normal round of introductions and expectation-setting, we switched screen sharing across to the senior UX designer, who would be leading us through the customer journey, and it was nothing short of brilliant.
The person leading us through knew the material inside out. He explained the process Irwin Mitchell had gone through to gather the feedback, the structure of the layout, colour coding and shorthand references – and then stepped us through topic by topic, checking understanding as we went. Everyone on the call participated and remained engaged.
Don't get me wrong, I'm sure nothing compares to being in the room when feedback like this is initially voiced, captured and stuck up on the wall, but we came away with a really solid understanding and a clear way forward.
Covid-19 has still had an impact. The need to concentrate on business continuity means things are moving slower than we would like, but the critical thing is they have not completely stopped. Collectively we changed our approach. Here's what I learned:
Tenacity
The difference between success and failure often comes down to the simple determination not to give up. Just because the only method available isn't the optimum method, it doesn't mean it can't be made to work. Sometimes the fact you have never tried executing a project task in a particular and different way is the very reason you should give it a go.

Planning
While it's fine to always hope for the best, it's a good idea to stack the odds in your favour by eliminating as many unknowns as possible. Rehearse your material, test the technology beforehand, brief your audience, follow an agenda and allow enough time for Q&A and follow up.

Who knows best?
The most important point – during project delivery it is easy to forget that a key part of your job is to determine how best to use the resources available to you. When a group of business stakeholders, analysts, technical architects, software designers, and internal or external service providers, are brought together to solve a problem, it's important to recognise that all the questions that need answering, and all the answers, are already in the room. It's just a matter of working out who has the appropriate questions and the best answers. When a supplier facilitates a requirements-gathering workshop it can all too easily turn into an opportunity for the facilitator to voice and then reinforce opinions. I confess there have been times when I've run such sessions, and gone in so convinced I already knew where we needed to get to (or maybe was too focused on a deadline) that I've steered the discussion around a topic, which later turned out to be absolutely critical to success, requiring us to 'back up' and take the other road. This experience demonstrated that if you really, actively listen and make the effort to involve everyone, you have a much greater chance of correctly matching questions and answers early in the process.
And I have a hunch, it is precisely because we were not all in the same room that things went so well. You might assume that if all participants in a meeting like this are remote, the risk of viewpoints being suppressed will increase. But because everyone was remote, I believe the playing field was levelled, with participants making allowances – perhaps subconsciously – for the fact there were far fewer non-verbal communication advantages available. The approach fostered a truly collaborative team dynamic. For me it raises interesting questions about efficiency gains and how project delivery can be accelerated. It all depends on how much of the rulebook you are prepared to tear up.
Going into this whole process, Irwin Mitchell's lead for this strategic programme had already voiced insightful questions to me about why we routinely make people put on business suits, climb into cars/taxis/trains and travel for hours in the 'normal' course of project execution. Here at Peppermint we already use Microsoft Teams extensively during project delivery, relying on it for collaboration on documents, project status meetings, task allocation/tracking and overall project governance. Our training delivery partners are likewise fully geared up to run end-user training courses remotely. Data migration is performed remotely anyway, and we have recently confirmed that Microsoft cloud and Azure-based administration tools, plus screen sharing, videoconferencing and instant messaging all mean that even cutover and go-live can be executed without any physical site presence. Remote project startup was for me the last piece of the puzzle.
In light of the lessons learned, and by revising our processes and methods, we now have the capability to deliver our case and matter management and our client engagement modules without ever having to meet face to face with our customer – something we simply would not have contemplated before.
This article was featured in Briefing May – It's the screen team. Read the full magazine here.