Repstor explains why digital innovation starts with digital basics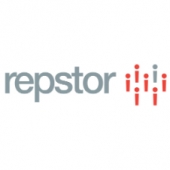 As the cloud has become an accepted option for running and managing IT systems and applications, an increasing number of law firms have identified an opportunity to untether themselves from the confines and cost of legacy systems and processes. Using a hosted, utility-based sourcing model offers them greater flexibility. It makes it easier for home workers, remote specialists and travelling team members to work the way they need to, while collaborating fully with colleagues and external parties. Which could be just the beginning of a deeper transformation to the way legal teams operate.
It is no coincidence that Office 365, Microsoft's cloud-based office suite, has become a popular choice for law firms when internal office and email system licences come up for renewal. Moving to a remotely-provisioned, usage-based software delivery model relieves firms of fixed infrastructure costs while supporting new ways of working.
But if legal teams are to reap the benefits of increased agility, it is important that this doesn't compromise existing processes for matter management as emails and documents are shared and a case's status progresses. Effective collaboration means each party needs to be assured of accessing the latest information, correspondence and documents. Unless all of this is consistently filed in the right place, and unless it's easy to get the latest snapshot of where things are, legal professionals could waste valuable time searching for what they need or working from old content or information.
Recent research by Winmark, conducted among 200 senior legal leaders from international in-house and private practice teams, found that three-quarters of legal practices were keen to enable more flexible working. However, they were coming against some practical barriers. Forty per cent of teams lacked ready access to matter status.
A big part of the problem is that, because so much collaboration and client liaison happens over email now, information management isn't always consistent. This is because the process relies on individuals remembering to file relevant emails and documents, in a target location where they can be found readily when working on the matter at hand. Even if there is a dedicated content-sharing portal (such as SharePoint), its status as the definitive reference point will be compromised if users aren't storing files and correspondence there systematically. In turn, this erodes firms' return on investment in those IT platforms.
So, although firms may be trying to modernise and become more "digital" in their matter management, without tight integration between systems it doesn't automatically follow that IT progress will result in smoother, more efficient working practices.
The answer - to enabling legal professionals and administrative support staff to work more efficiently, and to maximising the impact of IT systems - is to embed filing and search capabilities within everyday office systems. In the case of an email system like Outlook, it means allowing them to file and retrieve emails and documents effortlessly from within this application. The point is that compliant administration needs to be intuitive and instinctive for users. If it requires that they open a new application, or take special action, they may forget, put it off or not bother.
Facilitating positive change at Eversheds Sutherland
At firms like Eversheds Sutherland, digital matter management - having a systematic, easy way of managing and tracking matter-specific documents, and related activity - is a great time saver and an important facilitator. Where teams are dispersed across multiple locations (its 2,300 lawyers work across 55 locations in nearly 30 countries), it's particularly important that content management across the matter lifecycle is consistent, efficient and traceable.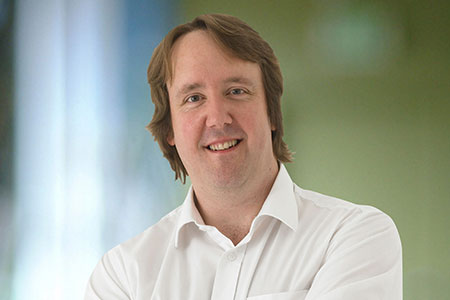 Smaller firms need these capabilities too, to make their resources go further. Corporate legal teams, which face many of the same pressures, also have much to gain from improved collaboration and matter traceability, so they can deliver and demonstrate value to the business.
Ultimately, integrated digital matter management improves fee earner productivity, gives a better impression to clients, and increases the return on IT investment. The cloud makes it affordable, and the familiarity of using existing software to manage everything ensures consistent take-up.
For IT managers, all of this sets the stage for more creative progress too. That's not just towards better cost control, higher productivity, more agile working, greater visibility and easier reporting. Longer term, digital matter lifecycle management could also lay the groundwork for future service innovation, as it becomes easier to analyse how time is accounted for and where processes are highly routine and repetitive. Ongoing monitoring of matter progress and matter-related processes could help highlight the potential for automating routine tasks - as the basis for new service models such as fixed-price conveyancing - freeing up experienced legal professionals for more demanding (and rewarding) work.
Look after the digital basics, and the future becomes a lot easier to visualise and plan.