sa.global ask: How did your system cope with the recent VAT change?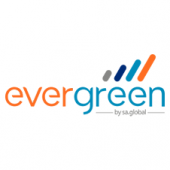 When investing in a technology, it is imperative that the software is adaptable and responds quickly to change, whether these are legislative reforms such as the employment law (minimum wages and pay gap reporting), or environmental law amendments. The focus must be on how quickly the systems can pivot and respond to these changes to remain competitive, efficient, and productive.
Take for instance the latest UK government guidance outlining the VAT threshold changes that came into force this month. The government announced that VAT registered businesses be allowed to apply a temporary reduced rate of VAT from 20% to 5% on certain supplies relating to:
Hospitality
Hotel accommodation
Admissions to certain attractions
The easing lockdown and reopening of restaurants will be the start of a 'new normal' where lawyers will (hopefully) get back to meeting clients in person. This could mean more travel, lodging, meals, and other commonly associated expenses that will need to be claimed, making it important for a law firm's expense system to adapt quickly, and ensure that VAT is calculated automatically, by category and with immediate effect, requiring no additional inputs from a lawyer. This will ensure that their claims are processed with the right VAT amount where applicable.
legal360 optimize by sa.global does just this. The solution, built on Microsoft Dynamics 365 Finance, offers a rich tax module that adapts quickly to any tax modifications with VAT calculation on input, posting, and settlement, based on legal and business requirements.
Unlike other systems, legal360 optimize requires no coding or updates to make the system compatible with this new temporary government announcement. legal360 optimize will help lawyers submit their claims faster and more efficiently.
Having worked with legal firms for more than a decade, sa.global understand the needs of lawyers, empowering them to respond to changes effectively.