Scott Brown at Accesspoint Media Services on maximising the value of your website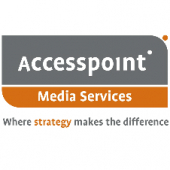 The vision for the use of more joined-up IT within legal is now a major talking point across a good number of law firms and we're now starting to see how this can be implemented to best effect on the ground. Your website has the potential to be an untapped vault of yet-to-be-found wealth.
All too often law firms have committed themselves to big expenditures on technology, websites and marketing, which are often vastly underutilised or sometimes even misunderstood. These have the capability to deliver a lot more when managed and used correctly.
A firm's website no longer merely acts as a shop window but has the capability to pull in a more intelligent and efficient way of working by integrating software automation and linking it directly with a firm's practice management system (PMS).
As with everything related to IT, you must first consider and identify what outcome is required.
This article was first published in the October 2019 issue of LPM 'Process apping' click to read the full article