SmartLaw: the firm of the future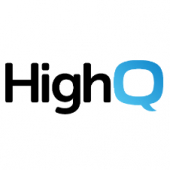 ARTICLE BY RYAN MCCLEAD, BUSINESS TRANSFORMATION AND INNOVATION ARCHITECT AT HIGHQ
In 2013 George Beaton, of Beaton Capital in Australia, published an ebook called NewLaw New Rules, a conversation about the future of the legal services industry. The book was a compendium of comments and responses to his blog post The rise and rise of the NewLaw business model.
Contributors to the ebook are a veritable who's who of legal thought leaders and experts. The book pits BigLaw, identified as the traditional law firm partnership and hourly rates model, against NewLaw, an emerging model of new staffing, pricing, and legal service delivery firms.
The expectation of many contributors (and presumably many readers) was that a major disruption to legal services was just around the corner and that the BigLaw model was doomed to spectacularly implode or to fizzle to an ignominious end, while NewLaw organisations would quickly rise to carry the mantle of legal service delivery into a new golden age.
As of early 2016, the collapse of BigLaw has yet to occur and we have instead entered a somewhat uneasy state in which BigLaw and NewLaw compete for the same work and, in some cases, even collaborate.
This new reality may simply be an interim transition period as we move from the old to the new. Or it may settle into a sustainable continuum encompassing a wide range of legal service delivery models; each catering to a different type of client, segment, or industry.
We may only truly understand the tectonic shifts currently underway in our industry once we can look back from the safe, comfortable, and seemingly obvious legal market of the mid-21st century.
But whether your firm is BigLaw or SmallLaw, OldLaw or NewLaw, if you are still around in 2050, we think you will be practicing SmartLaw.
SmartLaw?
At this point, it's no longer news that the business of law is changing. Business structures, billing models, and even client expectations are very different than they were just a few short years ago.
The way firms compete and who they compete with; the staff they employ, or choose to outsource, and where in the world they're located; and the importance of business analytics and big data are all relatively new concerns in law. The rate of technological change ensures that delivery models for legal services are now evolving faster than ever and it's becoming clear that continuing to function like it's 1999 is just not a tenable position.
We believe that a SmartLaw firm is focused on three keys to success: their clients, their culture, and their intelligent use of technology.
Clients
Nearly every firm's marketing materials say that they are client focused, but the reality is that most firms have a tenuous relationship with their clients at best.
Common wisdom from General Counsel is that they 'hire the lawyer, not the firm.' This has led to a merry-go-round of high profile rainmakers using their clients as leverage against their own firms in order to get a better deal for themselves. This is a practice which has been very lucrative for individual lawyers, but not necessarily for their firms and definitely not for their clients.
The SmartLaw firm maintains the relationship with their clients at every level, from the partner to the secretary to the IT staff.
The SmartLaw firm is empathetic, agile, and responsive to its clients needs, providing tools and resources for the client to easily manage, communicate, and collaborate with their outside counsel. When a high profile partner leaves a SmartLaw firm, her clients will have to seriously consider whether they go with the lawyer or stay with the firm.
Culture
Once upon a time, a firm's culture was established and maintained by a named partner in the corner office. Everyone looked to him as the arbiter of the 'firm's way' of working, presenting themselves, and being a good lawyer. And most people in the firm were lawyers, or secretaries, or paralegals, each of whom worked very closely with lawyers on a daily basis.
But law firms today are complex businesses comprised of multiple departments with different mandates and often competing for the same finite resources.
Nearly 50% of firm employees are still, not-so-affectionately, referred to as 'non-lawyers'. But most of those 'non-lawyers' are very intelligent, highly-educated, and serious business people who are responsible for little things like the firm's public image, technology, information management, and profitability. Some of them rarely work directly with lawyers at all. And yet, most firm leadership still seeks consensus among a senior partnership of 'non-business people' to make important business decisions for the firm.
The SmartLaw firm has real business leadership, that regularly consults directly with business group heads in addition to senior partners to make informed and intelligent business decisions. More importantly SmartLaw leadership can define, articulate, and effectively communicate a vision for the firm, so that 'non-lawyers' and 'non-business people' alike can share in a singular purpose, confident that their work contributes to that purpose and is both valued by and valuable to the firm.
Technology
The SmartLaw firm may be best identified by its intelligent and appropriate use of technology.
SmartLaw recognises that technology is not the universal answer - some problems are best solved by people or process improvement - but SmartLaw automates what makes sense to automate, productizes work that can be commoditized, and encourages close collaboration between its lawyers and technologists.
SmartLaw firms don't build software in-house, but they have a stable toolkit of platforms and technologies from which their legal engineers can create new products and services for their clients and for the firm's own internal use.
The culture of the SmartLaw firm encourages innovative experimentation, is tolerant of fast failure, and applies design thinking principles to deliver rapid prototypes and iteratively designed solutions.
SmartLaw: The future of law
These three key areas are not independent pillars holding up the SmartLaw firm, but they actually overlap, intertwine, and work together.
Multi-point client relationships require intelligent technology and a supportive and open culture;
A vision-driven culture should be focused on your clients' needs and should use appropriate technology to exceed them; and
Intelligent use of technology directly supports your inclusive and client focused culture.
Whether your firm is 20 people or 20,000; you bill by the hour or flat fees; prefer mahogany desks or glass cubicles; BigLaw, NewLaw, or something in-between, we believe the smart move is to be SmartLaw.
What do YOU believe lawyers and law firms need to do to prepare for the the future of legal services, regardless of which philosophy they chose or which, if any, ultimately wins?
Visit our SmartLaw portal to join in the conversation and take the quiz to find out your SmartLaw score and firm name.