Successes to inspire other successes - digital stories from Econocom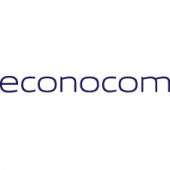 INTRODUCTION BY BRUNO GROSSI, EXECUTIVE DIRECTOR AT ECONOCOM
Who could have imagined, just ten years ago, that we could go back in time thanks to 3D technology, make buildings smart or transform the shopper experience? The digital revolution is underway and is spreading at the speed of light across all segments of society.
Our "Digital for All, Now" manifesto, which we launched in 2014, has never been so apt: our professional and personal uses are changing and new ways of production, consumption and learning are emerging. Initially adopted in our everyday lives, digital is playing an increasingly important role in our professional uses.
For Econocom, making digital innovation tangible, seamless and attractive means successfully implementing complex projects and guaranteeing they run smoothly and securely, boosting performance and providing a truly new service. This is what Econocom employees work on every day by offering our clients practical assistance for their digital transformation.
Among these projects, we've chosen to showcase twelve digital stories which illustrate our commitment to our clients. These successful projects reflect the diversity of sectors we work in. Digital can, for example, improve our clients' relations with their end-clients by offering new experiences as guests, visitors, students or shoppers. It can also boost business and operational performance.
These digital stories are simple, real proof of the value we create for all concerned. And the adventure is only just beginning!