Top ten tips on cloud telephony in 2015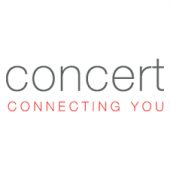 2015 is already being named as the 'year of technology'. It's not surprising as every year seems to become 'the year of technology' – mainly because it's the digital age where technology advancements are made every day.
As a business, Cloud Telephony could help to make a difference, so if you haven't already considered it, you should definitely consider it in 2015!
Cloud Telephony allows you to store all of your data off-site and without the need for onsite servers. With newer technology and telephony systems, you also have access to intelligent software that can enable new features to link with the phone system.
1. Keeps your costs down.
Call charges on a cloud based telephone system are lower than on a traditional system as you're not subject to the same expenses associated with using the standard fixed phone network. On a hosted solution you would normally sign up to a monthly call plan. In some instances the monthly charge will cover the cost of handsets as well.
2. Get set up quickly
Due to his simplicity, cloud based telephone systems can be set up a running in no time. Once you've chosen a supplier just order your handsets and you can pretty much plug straight in.
3. No more risk in your building
Cloud Telephony places the intelligence of your telephone set-up in secure data centres that are designed and built to be reliable and secure. You would need phones on your site but there is no intelligence which means that the risk and management of your telephony solution is removed from your site.
This means simplicity and reliability!
4. The Ability to Grow as a Business
Cost can be a big reason that some businesses don't grow.
If you're bringing in a group of new employees, the chances are you will have to provide communications for those people. That's not such a problem, right?
You just need to install new phones for them. You contact your telephony provider and to your surprise, it's going to get costly! To add another group onto the current service isn't cheap and there are restrictions.
Cloud Telephony doesn't carry this same burden, it allows you to add as many people as you need to the system without the costly drawback regardless of whether this growth is within your current site or you're adding a new site.
5. Multisite Deployment
With Cloud Telephony, it's easy to communicate between different sites. Where traditional PBXs might struggle, Cloud Telephony allows the sites to 'talk' to each other as if it were all in one location.
This allows you to look at your communications strategy as a whole rather than look at individual sites and try to piece them together.
6. It's future-proofed
Cloud Telephony is always being developed and improved and because of the scalability (the fact that you can keep adding people to the system), it's also future proof.
Software upgrades are automatic and because your only hardware investment is on handsets it means that you don't have an asset moving ever nearer to 'end of life'.
7. It's a known cost
With Cloud Telephony there are no hidden costs. You pay per-month per user and this cost is known. With a PBX you tend to pay for engineer visits, moves and changes and more costly will be software upgrades to ensure that you're on the latest version.
8. Business Continuity rather than Disaster Recovery
People talk about disaster recovery but why react and try to recover from a disaster when you can plan to automatically continue your business in a disaster scenario.
Cloud Telephony allows you to set up in such a way that when something goes wrong you don't need to initiate anything. Calls are automatically re-distributed on an agreed plan and you can focus on your business rather than frantically calling different suppliers to divert calls.
Better still, you can still report on your telephone during a disaster so that your clients are still looked after.
9. Reporting
How well do you use your telephony? Do you have the tools to tell? Chances are you will but to extract the information would require expertise that you don't employ.
With a cloud telephony solution the ability to extract the desired reporting information is quick and simple. You can then look at how well you're treating your clients and with the flexibility of cloud telephony you can quickly make changes to see quantifiable benefits.
10. Software Integrations
Cloud telephony has the capability to enable Software Integration. By integrating your CRM software with your telephony, staff will become much more effective when handling customer interactions and recording data. This results in an improved customer experience and more efficient working practices.
If you want to find out more information please contact us at: 0808 208 2414 or email Scott Armstrong at: sarmstrong@concertnetworks.co.uk