Training and quick start videos to make digital meetings easier with Convene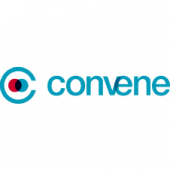 Walk-through: Create a meeting in Convene
A comprehensive video walk-through for meeting admin/organisers on how to set up your meeting in Convene.
Viewing time < 10 minutes
Feature Overview: Creating groups for boards and committees
Set up your committees or groups of attendees in Convene and then re-use them for any other meetings you organise.
Viewing time < 2 minutes
Feature Overview: Setting up permissions (fine-grained access control)
With a toggle of a button, you can control permissions in Convene, easily decide who has access to which papers, or 'switch off' access to whole sections of the agenda or just individual papers. Convene makes meeting and security admin easy.
Viewing time < 2 minutes