Unlocking the potential of your case management solution …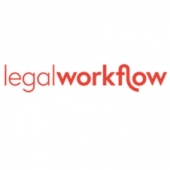 Whether you're looking for a case management solution right now or acquired one many years ago, you'll want it to deliver on its potential to support your own business processes. When it does, the benefits to your management team and lawyers alike are mind-blowing.
But case management systems out-of-the-box are a vanilla offering; it's the workflows that supercharge them. To empower your firm - and each department within it - to work in the way that is most efficient, most customer-focused and most profitable, you'll need to create workflows.
For an example of a workflow in Private Client practice, take a look at our post "How legal workflows can unlock the awesome potential of your case management solution" and see how such a workflow can streamline work practices to:
automate the mundane – such as repeatedly used terminology, phrases and house-styles
integrate the repetitive – support single entry of important information to automatically feed into all the right nooks and crannies and regurgitate what's right – correct names, addresses, email addresses
prevent oversights - ensure compliance with the firm's prototcols, agreed budgets and timeframes
simplify the complex – identify and activate cross-selling opportunities across the firm's offices and departments
balance the books – by improving budget management, bill payment and cash flow forecasts
automate document assembly – with automatic creation of relevant and personalised documents
remember the follow-ups – diarising key dates and flagging next-step actions
remember the limits – alerts for approaching limits on budgets and costs
file and retrieve – everything's stored in the firm's own document management system
automatically extract and share with accessible sites such as the Land Registry, the Courts Service, Companies House, HMRC
But what if, like most law firms, you don't have in-house the IT expertise and experience required to turn your case management software into an invaluable business solution, customised to meet your needs? Even if you do have access to that kind of resource, they seldom have the ability to envision it from an IT, a legal management AND a client perspective.
Talk to us at Legal Workflow. We're a pioneering IT consultancy and creator of innovative products and services for the legal profession.
Utilising automation and artificial intelligence, we are expert in developing and customising online legal services and workflows for legal case management systems.
We specialise in writing integrations with third party applications, and the creation of client portals and databases.
Our aim is always to help you leverage the greatest return from your investment in technology by:
Questioning and challenging the way things are currently done
Sharing knowledge, skills, talent and commercial experience
Applying technology imaginatively.
This is how we provide our clients with modern, streamlined and cost-efficient systems, all while delivering a far superior user experience for both clients and staff.