Webinar recording: bringing eDiscovery in-house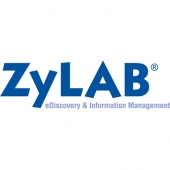 If you are considering an eDiscovery software purchase, the Apersee webinar, "Bringing eDiscovery in-house", sponsored by ZyLAB is one webinar you cannot afford to miss.
The first part of this practical webinar provides a straightforward, pragmatic overview about how organisations confronted with eDiscovery should be able to interpret eDiscovery within the context of actual expected processes, inherent risks, and the available technical solutions that can support relevant activities.
The second part of the webinar illustrates how companies, once they have an eDiscovery solution in-house, can leverage one software product for both eDiscovery and information governance.