What is digital transformation worth in the legal industry?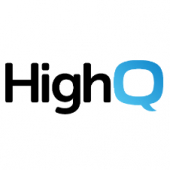 When organizations invest in technology, they expect something in return. Common expectations in the legal industry include improving service delivery, making work processes more efficient and boosting staff productivity. Mitigating risk and creating a competitive advantage also top the list of anticipated outcomes.
While most firms and in-house legal departments have a good "feel" for if a technology they've implemented is providing benefits, few know exactly how much a particular solution saves them in actual time and money. Or better yet, whether that technology helps them grow revenue or make better bottom-line decisions.
This reality isn't unique to legal tech. Pinning down a technology's return on investment in the age of digital transformation is extremely difficult for every type of business—far more difficult than it was when paper was still pervasive.
Back then, document management software companies were focused primarily on converting paper documents and forms into electronic versions to save organizations money, and calculating ROI was straightforward. Most vendors had an ROI calculator that would provide a savings estimate based on a few, easy-to-find figures. There also were foundational studies that provided clear guidance.
When ROI was simpler
One such study produced by Coopers & Lybrand (now PwC) more than two decades ago estimated that companies spend $20 in labour to file or retrieve a document, $120 to find a misfiled document and $250 to re-create a lost document. Subsequent Gartner research forecasted that workers were wasting between 20-30% of their time on "document-related, non-value-added tasks."
A bit later, AIIM surveyed almost 500 organizations of all shapes and sizes across multiple industries and determined that the average cost of each paper form that was printed, distributed, collected, processed, prepared and scanned was $7.40.
It's an easy sell: "If you buy our software, you can save X amount in the first year and you get a return on your technology investment in X months."
Changing the equation
Fast-forward to today, and firms are having to digitally reinvent themselves by transforming almost every aspect of their business—from processes and workflow to product and service delivery methods to marketing and client engagement to ecosystems and culture.
Competition from digitally disruptive companies is fierce, and expectations from clients and prospects are high.
Saving money still is an important consideration, but recent research from Forrester highlights the challenges facing organizations looking for a calculable reason for investing in tech.
"Digital transformation changes business processes and models. ROI works for single digital initiatives, but not for shifts in business models. Digital investments aimed at disruptive change across the enterprise challenge traditional ROI calculations," writes Dan Bieler, principal analyst at Forrester.
And in his estimation, "Disruptive transformation must be viewed as a strategic investment. The real value of digital transformation investments relates to long-term revenue growth, not short-term technology ROI."
In another study from McKinsey & Company, researchers found that "some digital initiatives generate attractive returns, while others don't return their cost of capital." As important as it is for firms to deploy technologies that drive measurable benefits, their "findings suggest that some companies are investing in the wrong places or investing too much (or too little) in the right ones."
Long story short, producing a predictable ROI from a digital transformation technology investment is NOT an exact science. But as the study notes, the existence of high-performing organizations "indicates that some companies are getting it right."
What "right" might look like
A benefit study just released from Nucleus Research, a firm that specializes in "investigative research and the return on investment analysis of technology deployments," sheds some much-needed light on the impact of digital transformation in the legal industry.
This in-depth review focuses on Addleshaw Goddard's (AG) disruptive intelligent delivery concept, which uses technology and data to automate processes, solve business problems and address each client's needs more effectively. A SmartLaw approach to be sure.