Workshare release notes, April 2018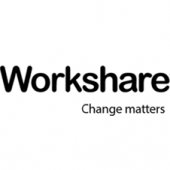 It's that feeling when you find a new shortcut on your daily route to work. There's really nothing better than saving time.
This month we're breaking new ground so you have faster ways to get your work done. Check out April's features for Workshare 9.5 and Workshare Transact.
Workshare 9.5
Workshare 9.5 update 3 introduces Selective Compare, a fast way to compare even the smallest snippets of text, like a single clause, snippets of code, two images or two tables. Copy your content from anywhere, like an email or a chat, and produce the comparison in seconds. Cut to the chase without the need to redline an entire file.
Update 3 brings some other new changes, like a different file type for PowerPoint comparisons (now WCFP) and an update to the installation process for the Workshare NetDocuments integration. Get Workshare 9.5.3
Transact
Workshare Transact provides a fresh way to create bespoke versions of closing binders so you can provide parties with relevant content. Find out how
Workshare for iPhone/iPad version 3.38 makes it easier to save files and folders to your briefcase so you can access them when you're offline. Get the latest version of Workshare for iPhone/iPad
And our desktop app is regularly updated with bug fixes and performance improvements so you're always up to speed. Update to the latest version of the desktop app
Even the smallest change can make a big difference
Small changes can have a big impact on your day, and with Workshare's accurate redlines and secure online transaction management, you'll meet your target feeling relaxed. How will you spend your extra time?