How does Elite fit into the Thomson Reuters Elite vision?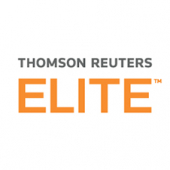 Video length : 3 minutes 19 seconds
How does Elite fit into the legal solutions vision? What makes the Elite culture so unique? What key things happened in 2012 that made Elite the success it is today?
Listen to Cary Burch, managing director of Elite, discuss these topics, along with the best part of his job, and what he thinks the law firm of the future looks like.