Nasstar boss says Modrus acquisition brings many synergies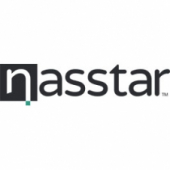 Nasstar plc chief executive Nigel Redwood tells Proactive about the IT group's latest acquisition of Modrus, a supplier of IT managed services, for £13mln in total, which, he says, brings with it many operational synergies.
The cost represented eight times the Modrus EBITDA, which the firm thinks is very good value.
Modrus posted revenues in the year to March of £6.1mln, 86% of which were contracted recurring monthly revenues, and the deal means that now 88% of Nasstar revenues will be contracted recurring.
Redwood added the acquisition brings the firm a further three vertical markets to target - media, property services and ISVs (independent software vendors).