Video: The power of Workshare Compare explained in 45 seconds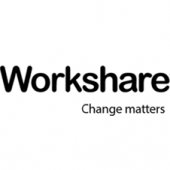 Workshare Compare is the market-leading solution for content comparison. Confirmed, once again, in the ILTA tech survey 2018, Workshare Compare is the number one choice for redlining.
Online; on the desktop; in the cloud and integrated with other applications, Workshare Compare is fast, accurate and simple to use.
Established on the original DeltaView comparison engine, the solution has been enhanced with years of customer feedback and expertise on how content changes.
With Workshare Compare, comes:
*Changes by category
*Word, PDF, PPT or Excel comparison
*Selective compare
*A wide range of integrations
Watch this video, explaining all the salient points in just 45seconds.