Video - Superstar features of Workshare Transact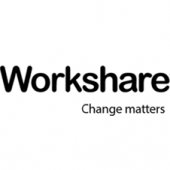 Workshare Transact has loads of great features that make it faster and more efficient to run a deal closing.
Here's the team explaining more about importing checklists and built-in DeltaView comparison.
Transcript:
Fiona McClune, Sales Director: So we've had hours, I was going to say hours, we've probably had months of conversations with transactional lawyers about what improves their transactions. Workshare Transact does have some pretty unique standout features; game changing features that we'd like to chat to you about.
Joe Collerton, Customer Success Executive: The checklist generator - it's a feature that allows you to import a CP schedule directly into Transact. The checklist is automatically created in seconds, meaning you don't ever have to create one ever again.
Ben Peleg, Account Executive: Transact provides a centralized space for all parties to go through the drafting and versioning process of a transaction. With DeltaView comparison technology built into the application, it is easy for everyone to see which is the latest version and what has changed throughout the lifecycle of any document within the checklist.
Emma Vertigen, Customer Success Executive: So I wish I'd had access to Workshare Transact when I was an Associate. Not only does it do everything you would expect a transaction tool to do for you - it takes you away from emails and it helps automate your bible - it's completely flexible. You can use it for your corporate deals, banking, finance and aviation.
I know when I was a trainee it would have saved me many late nights.