Aderant and Robinson Bradshaw complete implementation and go live remotely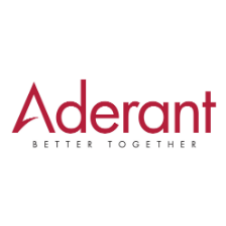 A routine migration from a legacy product to Aderant Expert entered uncharted territory when the global pandemic forced everyone home. As the firm entered the most critical stages of implementation, including end-user training and official Go Live, work had to be completed remotely. Despite Robinson Bradshaw's remote team of billing, back office and IT staff, as well as a Aderant remote Professional Services team, all training, testing and final data conversion was completed virtually, and ahead of schedule. The firm is now live with all modules of Aderant Expert.
While the circumstances forced both Aderant and Robinson Bradshaw to adapt quickly, effective strategy, collaboration and communication among all parties were the keys to making the project a success. Aderant's commitment to business continuity during the quarantine has provided some unique learning opportunities for the company and its clients, including:
Necessity of consistent, clear, firm-wide communication on Go Live activities
Utilizing a frontline triage team during a remote Go Live with various points of contact for assistance or training for end users
Resourcing front and back office support in a virtual war room
"We were six weeks from going live when the pandemic struck," said Allen Robertson, Robinson Bradshaw Managing Partner. "We discussed the risks of postponing versus going live remotely and made the decision to forge ahead. Because of the commitment of everyone involved, from every level at our firm and the Aderant team, we successfully addressed every challenge and made the conversion happen."
Robinson Bradshaw's Director of Finance, Jeanne McCullar served as the conversion project manager. "During a very tumultuous time, it was impressive to see how both our team and the Aderant team rose to the occasion to make sure the conversion not only went smoothly, but also stayed on schedule," she said. McCullar's team even came up with a drink recipe they deemed the 'Expertini' to help them get through the more stressful times.
"It was never that doing a remote Go Live was a daunting challenge; it was just a new type of challenge for us, one we were excited to tackle head-on," said Craig Yarwood, Senior Director of Professional Services at Aderant. "It's really a credit to firm leadership and their commitment and focus on the project and training. There have certainly been a lot of 'firsts' during this lockdown, and from this success we learned many things that will help us and our clients going forward."