Aderant appoints Steve Buko senior vice president and chief technology officer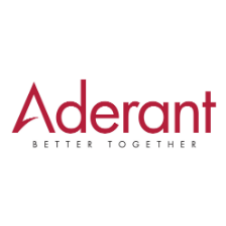 Seasoned technology leader, with more than 25 years of experience with enterprise software, selected to lead the next phase of Aderant's future development.
After a thorough search that produced several outstanding candidates, Aderant is pleased to announce that Steve Buko will be its new Senior Vice President and Chief Technology Officer, leading all product engineering.
Buko is a seasoned technology leader with more than 25 years of experience in the enterprise software industry. With senior-level stints with Intel, PureRED, and Smart Source, he is a technology-driven executive who has significant expertise in bringing together development organizations at the regional, national, and global levels. Buko has a proven track record in new product development, quality control, security assurance, and successful product delivery. He arrives at Aderant as the global legal software leader enters a new phase in development.
"We're excited to have Steve Buko join our leadership team," said Deane S. Price, President of Aderant. "Building software to help clients run a profitable business now, and in the future, is why Aderant has taken the lead in the global legal software space. Steve has led other software organizations through the evolution of cloud-based solutions, which will greatly benefit our current and future clients."
"I wish to thank the executive team at Aderant for their confidence in me," said Buko. "Aderant's commitment to the continued success of its clients is what attracted me to the organization in the first place. Future success requires us to be at the forefront of technology development, and I look forward to working with the dedicated team at Aderant."